6 Reasons Why You Should Visit Israel More Than Once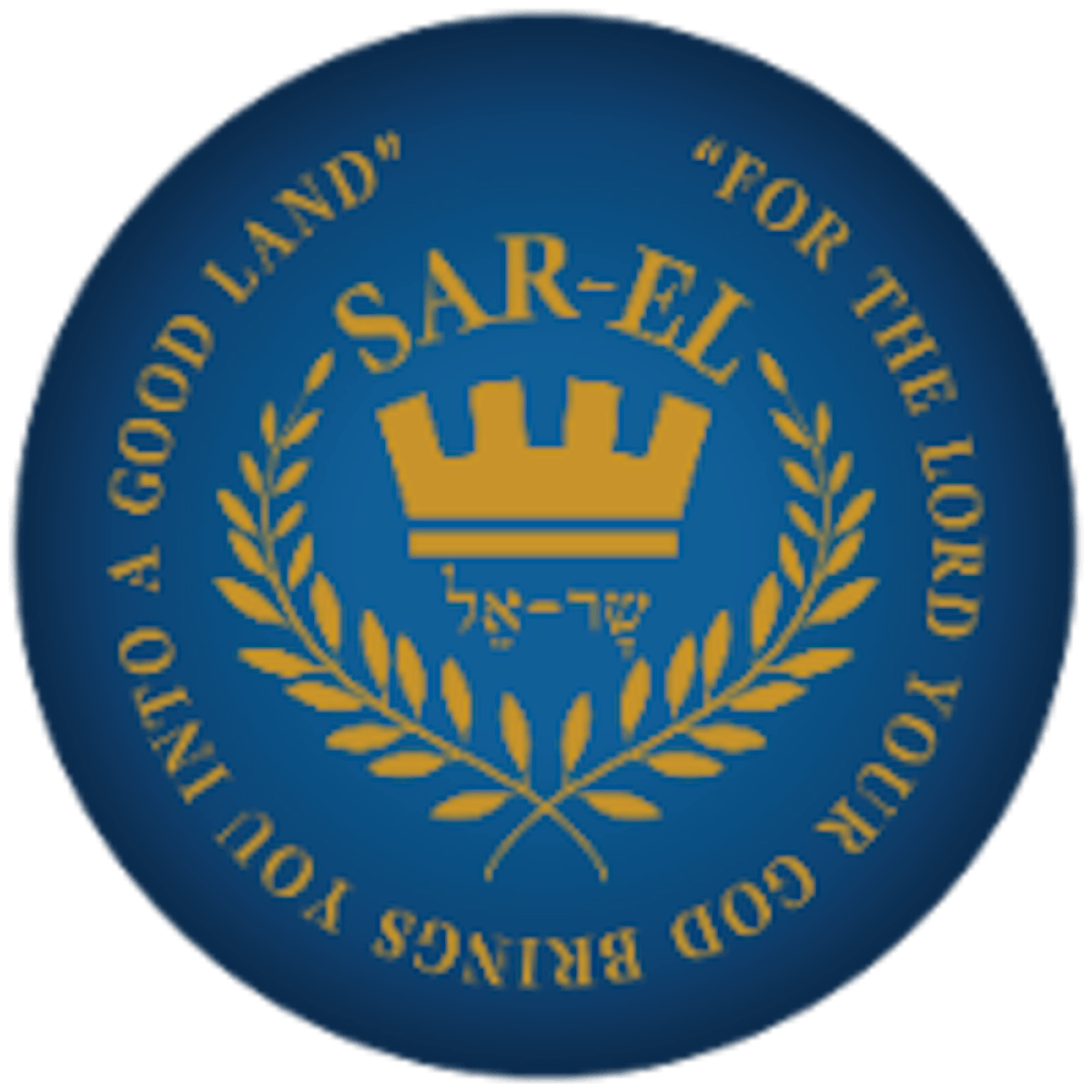 Blessed by stunning scenery and chock full of sacred sites, Israel is a paradise for the intrepid traveler. The diverse Middle Eastern nation has a plethora of enticing experiences to offer, from intriguing historical attractions to ultra-modern beach resorts.
And like all good things in life, once is never enough. 
It's impossible to experience everything Israel has to offer in one trip; the enchanting land has a habit of leaving travelers begging for more. And we've got numbers to back up that claim: returning visitors accounted for 40% of tourism spending in 2018. 
So jump on the bandwagon and come explore Israel in more depth for a second time around. Whether you're a seasoned return visitor or a newcomer to Israel's thriving travel scene, here are six solid reasons you should visit more than once.   
1. There's Too Much to See in One Trip
Israel isn't a big country, not by any stretch of the imagination. Its entire landmass spans a meager 20,000 km2, roughly the same size as New Jersey. If you were to drive from Eilat's southern tip to the northern border with Metula, the entire cross-country foray would take less than a day.
But despite its petite stature, Israel is jam-packed with exciting attractions to explore—far more than you can savor in one short trip.
Beach bums can pull up a towel at any of the fancy resorts that line the sparkling Mediterranean Sea. Or for something a little saltier, the Dead Sea is buoyant enough to suspend swimmers in the water—a novel sensation everyone should experience at least once (or why not twice?). 
Despite the nation recently celebrating its 70th year since foundation, Israel is an ancient land. The country is awash with time-old archaeological sites of profound historical importance, far too many to explore in one go.
Then, there are its vast and diverse landscapes, from endless arid deserts to lushly verdant forests and formidable snow-capped peaks. Israel boasts over 10,000 km worth of hiking trails to traverse—try ticking all those off in one trip!
2. Visit Recently Discovered Sites
Although Israel's historical allure is dominated by Masada, Jaffa, and the Old City of Jerusalem, there are far more ancient sites to explore than the big bucket list names. 
Even the most die-hard Indiana Jones-style adventurer would struggle to visit all of Israel's archaeological sites in one trip. The time-old country is home to hundreds of ancient sites, enough to give the avid traveler somewhere new to explore every day for six whole months.
And even if one were to pull off such a miraculous feat, archaeologists are uncovering new sites at a mind-boggling rate. No matter how many ancient attractions you've seen in Israel, the chances are a few more have been added to the list since then. 
The latest big find occurred as recently as October 2019, when archaeologists announced the discovery of a 5000-year-old city called En Esur. An enormous team of volunteers worked enthusiastically around the clock for two years to carefully unearth its fragile remains. Visitors can now see the site in person—the latest tourism addition to Israel's ancient past.  
The ancient city spans over 160 acres and once housed some 6,000 inhabitants. Within it was a complex system of roads, temples, and fortifications, which one eager archaeologist likened to the "Early Bronze Age New York of our region."  
Interestingly, the settlement was uncovered entirely by chance as excavation workers stumbled upon it while paving a new highway. Who knows how many other ancient treasures lie buried beneath the earth—perhaps enough to justify a third or fourth trip? 
3. Experience the Different Seasons
Israel is a nation of four seasons, home to a series of distinct weather patterns that shift throughout the year. 
In summer, Israel is generally quite dry, and parts of the country experience intense heat—the seaside resort of Eilat, for example, will regularly top a sweltering 40C. Summers unofficially extend from April to October, with July and August turning up the heat. Most tourists opt to visit in late summer when the mercury starts to dip.  
Fall is a popular time to visit most destinations in Israel, with comfortable daytime temperatures and low rainfall levels. The most pleasant months are September and October, when a massive influx of foreign tourists visits Israel to make the most of the agreeable climate. 
In winter, however, temperatures are much milder in the south and can become downright frigid up north. The mountainous regions of Galilee experience occasional snowfall, while rain pelts down consistently on the coast. The excess humidity causes Israel's eastern seaboard to bloom, with lush vegetation sprouting up en-masse—not exactly what you'd imagined in the Middle East.  When the winter rains wash out the coast and the hills, the Dead Sea and Negev Desert remain bone dry. 
Spring brings milder weather, aside from sporadic hot gusts that blow in from Africa and cover the nation in a fine layer of dust. Thankfully, they're usually short-lived, and Israel's climate is positively pleasant from April to June. 
The best time to come depends on your preferred destinations—oftentimes, a follow-up visit is the only way to explore everywhere you want to go while enjoying a comfortable climate.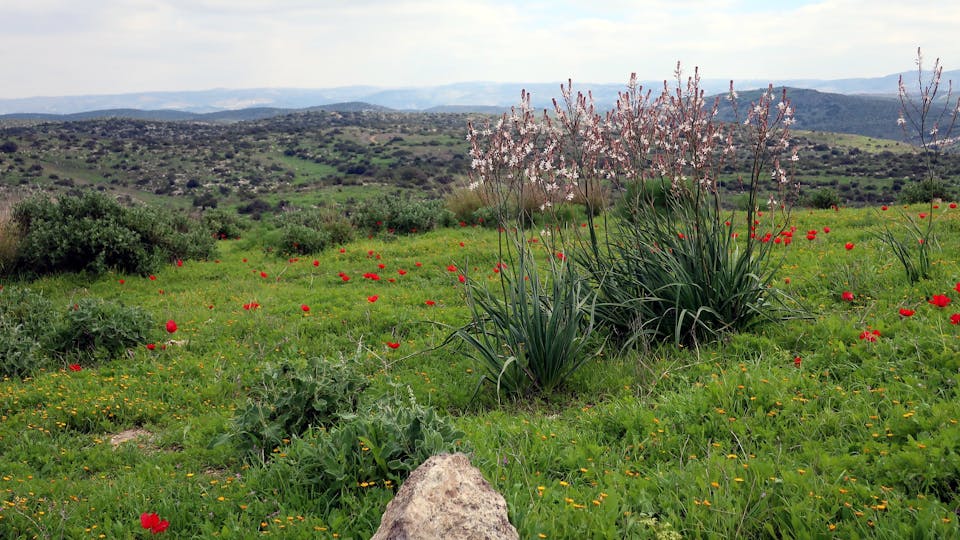 4. Enjoy Another Pilgrimage
Whether you're Christian, Jewish, or Muslim, every believer can see the appeal of a second pilgrimage to the Promised Land. And in Israel, there are enough enticing holy experiences to keep even the most devout follower coming back for more. 
Christians have the biggest motivation to visit Israel a second or third time because the tiny nation is home to their most important holy sites. The bucket-list pilgrimage is the Stations of the Cross, where a series of sacred images depict Jesus' final days. The site lies within the Old City of Jerusalem, a 5000-year-old settlement that houses several other crucial Christian sites.  
Christians who have already ticked Jerusalem off their list frequently return to Israel to savor other sacred experiences. One essential site is the birthplace of Jesus in Bethlehem—visit the Church of Nativity, which marks the exact spot. Another must-see is the Sea of Galilee, where Jesus famously called upon his disciples—pilgrims can follow in his precise footsteps today. 
Israel is also important to Islam, with several sacred sites scattered throughout the land. Muslims consider Jerusalem to be the third holiest city, after Mecca and Medina. The Old City sets the scene for the Prophet's Night Journey, in which he traveled from Mecca to Jerusalem in one day and made a celestial ascent to heaven.  As relations in the region start to settle, more Muslims are taking the opportunity to enjoy a pilgrimage (or two) to Israel. In 2018, a record of 140,000 Muslims visited the country, many during the last ten days of Ramadan. 
Once again, the must-visit site for Jews on a pilgrimage to Israel is Jerusalem—the Holy City is of profound importance to all three major monotheistic religions. The Jews believe Jerusalem to be the city of all creation. Before the Roman occupation in 70 A.D., every Jew was obliged to visit three times per year to coincide with the major Jewish festivals. 
These days, the Jews still flock to the Holy City (although perhaps not thrice per year) to visit the Western Wall and other sacred sites. On a follow-up visit to Israel, Jewish pilgrims can visit other important sites such as the UNESCO-listed mountain fortress of Masada. Here, Jewish zealots fought valiantly against the Romans in 73 B.C, ultimately choosing to commit suicide rather than surrender. Other critical Jewish sites include Tel Aviv's Independence Hall, where the declaration of independence was signed in 1948.
5. Experience More Events and Festivals
One of the highlights of a trip to Israel—both for devotees and non-religious travelers alike—is the chance to participate in the country's fantastic festivals. And as these intriguing events occur throughout the year, a second trip (or third, or fourth) is the only way to experience everything Israel has to offer.
The most essential Israeli festivals depend on your interests, ethnicity, and beliefs. 
For Jewish travelers with family in Israel, four major holidays provide the perfect excuse for a long-overdue get-together. Rosh Hashana, the Jewish New Year, and Yom Kippur, the holiest day on the calendar, fall within a few days of each other and see plenty of private family reunions. Passover is the other major holiday in Israel, with scores of Jewish families sharing a big family dinner. Finally, Succoth, also known as the Feast of Tabernacles, is a week-long celebration full of prayer, festive feasts, and ceremonies.
Most Jewish festivals are subdued family affairs; there isn't much to see for non-Jewish travelers, and accommodation tends to get fully booked. One exception, however, is Birkat Kohanim, where hordes of devotees descend on the Western Wall to pray in a spectacular display. 
Non-Jewish travelers have a whole host of exciting Israeli events to choose from, many of which warrant a second visit in of themselves. 
Christmas in Bethlehem entices Christian travelers to schedule an Israel trip during its colder winter months. Highlights include checking out the Church of the Nativity before attending a special midnight mass on the Manger's Square. 
Music fans have many vibrant festivals to attend, from refined classical music concerts to multi-day electro shindigs. The Masada Opera Festival sees sopranos belt out their highest notes to the backdrop of the great ancient fort; meanwhile, down south, the Jazz Music Festival in Eilat attracts a more contemporary crowd. The Voice of Music Festival in Galilee and the Eilat Chamber Music Festival offer other refined offerings. 
Foodies won't want to miss the scrumptious traditional cuisine served up at the Taste of Galilee Food Festival, nor the fresh olive-based dishes of the Olive Festival, also in Galilee.
For sports fans, you've got the Tour de Dead Sea cycling race, the Tiberias Marathon, the Tel Aviv Night Run, and the Golan Heights Volcano Run, to name a few. Bohemians can attend various arty affairs like the Jerusalem International Film Festival and the Acco Festival of Alternative Israeli Theater.
Whatever your interests, there's always an exciting event somewhere in Israel to lure you back to its shores.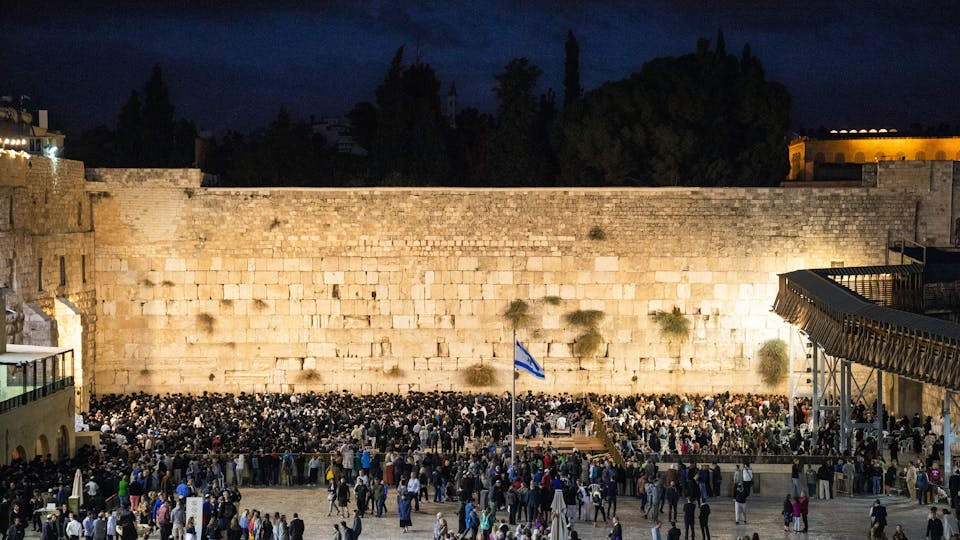 6. Try New Delicious Israeli Foods
On their first trip to Israel, many travelers return home raving about its delicious food. Despite being such a young nation, Israel has developed an enticing food culture that's become the envy of the region. Everything from aromatic street stalls to silver service gourmet digs is available to tempt the palate—but one thing remains constant: you're sure to find a delicious Israeli meal to suit every taste.
Although Israeli food is Middle Eastern by nature, numerous international influences have seen it evolve into the distinct cuisine you can sink your teeth into today. Mass migration from North Africa, Europe, and Central Asia has helped refine the taste, resulting in unique gastronomy unlike anywhere else in the Middle East. 
Nonetheless, there are a few regional favorites you'll find just about anywhere in Israel, and gorging on these local delights is reason enough for a second visit. Wherever you go, you're bound to fulfill your monthly quota for hummus, falafel, and pita bread, each as fresh and delicious as the next. Israeli food doesn't have to be expensive, either, as some of the best stuff comes out of the family-run, hole-in-the-wall restaurants you'll find peppered around town. 
Visiting Israel For A Second Time Round
Think of a follow-up trip to Israel as like reading the Bible again--every time you read it, you uncover something new, a fresh revelation that enhances your understanding of the text. It's like watching your favorite movie over and over again and picking up on new nuances. 
So grab someone special, plan out your route, and treat yourself to another unforgettable tour of the Promised Land. With the country's tourism sector tipped to explode in the post-COVID-era, there's no reason you shouldn't make a tour to Israel a "twice-in-a-lifetime experience."