Why Israel Should Be Your Next Biblical Conference Destination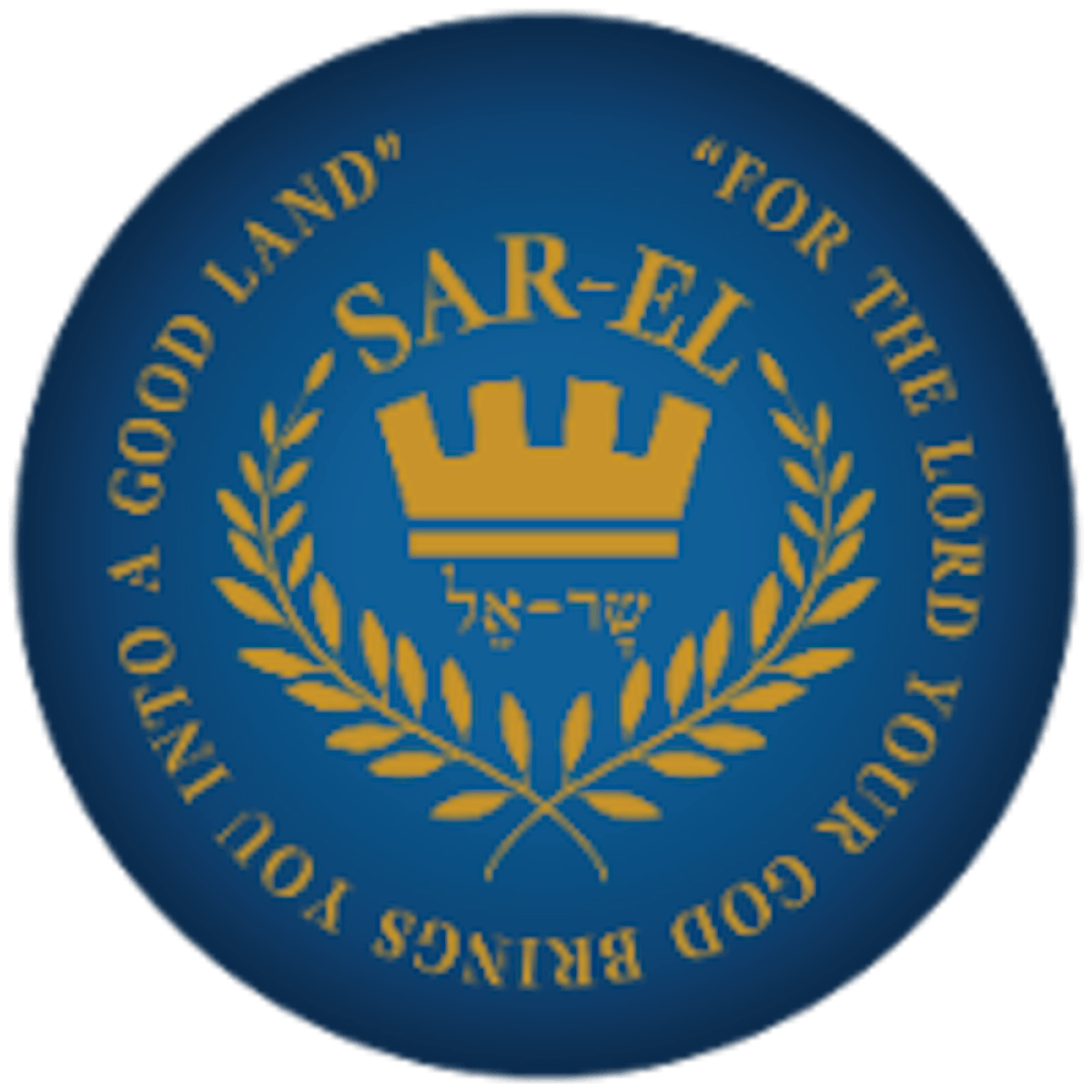 For your next biblical conference, why not up the ante by hosting an epic event in the cradle of Christianity?  
Wedged between the Jordan River and the Mediterranean Sea, the Holy Land is the home of Our Saviour and the world's most sacred Christian sites. Add to that intriguing history, advanced infrastructure, welcoming locals, and ample opportunity for adventure, and you've got the ideal destination for your next biblical event.
Israel has long been welcoming Christian travelers to experience the magic of the Holy Land. And today, we'll detail why Israel is the perfect choice for an unforgettable Christian event.  
Holy History & Sacred Christian Sites
Nowhere on earth has as many biblical Christian sites as Israel; sacred attractions of unrivaled importance lie throughout the Holy Land. And for many devout Christians, a visit to see Israel's biblical locations is already a bucket-list dream; thus, investing in an international airfare becomes all-the-more palatable. 
Most of the top Christian sites lie within Jerusalem, an ancient settlement dating back over 5,000 years. The Old City's most famous Orthodox site is the Stations of the Cross within the Church of the Holy Sepulchre, where pilgrims follow in the footsteps of Christ in his final days. The route finishes in the original Calvary, or Golgotha, where Jesus of Nazareth was crucified on that fateful day. Visitors also get to marvel at the Tomb of Christ, where He was laid to rest before rising from the dead.   
While a dozen or so Christian sites reside within the Old City walls, most of the other must-see destinations are further afield. Just east of town, the Mount of Olives features heavily in the New Testament and marks Gethsemane, the ascension, and the spot where Jesus wept over Jerusalem. To the south, Bethlehem is the city where Jesus was born and is home to the world-famous Church of The Nativity, a must-see for any Christian Pilgrim on a biblical tour.  
West of Jerusalem, the Valley of Elah lies where David fought Goliath and is nowadays a rather pleasant place to hike. The Emmaus Road can also be visited there, making the area a popular spot for Christian travelers to explore on foot. 
To the north, the Sea of Galilee sets the scene for many of Jesus' miracles and parables, including the feeding of the multitude, the raising of the dead, the healing of the demoniac, and the walking on the water. Some pilgrims embark on the 63km Gospel Trail. The route, which you can traverse on horseback, bike, foot, or (parts by) automobile, follows the path Jesus took when he ventured from his childhood home of Nazareth to Capernaum and beyond on the shores of the Sea of Galilee.
On Israel's eastern border, the River Jordan is where Jesus was baptized, and the miracles of Elijah, Elisha, and Naaman the Leper took place. 
And down south, the formidable Sodom Mountain is where God judged the sinful city of the same name. Although most Christian travelers don't dare scale the wretched rock salt peak, it's a fascinating sight to view from afar. The Dead Sea, Masada, and Ein Gedi Springs are also popular breathtaking sites for many Christian Pilgrims.
We've only mentioned the top Christian sites in Israel—many more holy places await in the Land of the Bible, enough to keep a keen pilgrim busy for weeks and inspired for a lifetime. 
And with such a vast swathe of sacred sites to explore before and after your biblical event, an Israeli conference will undoubtedly be a hit with every attendee.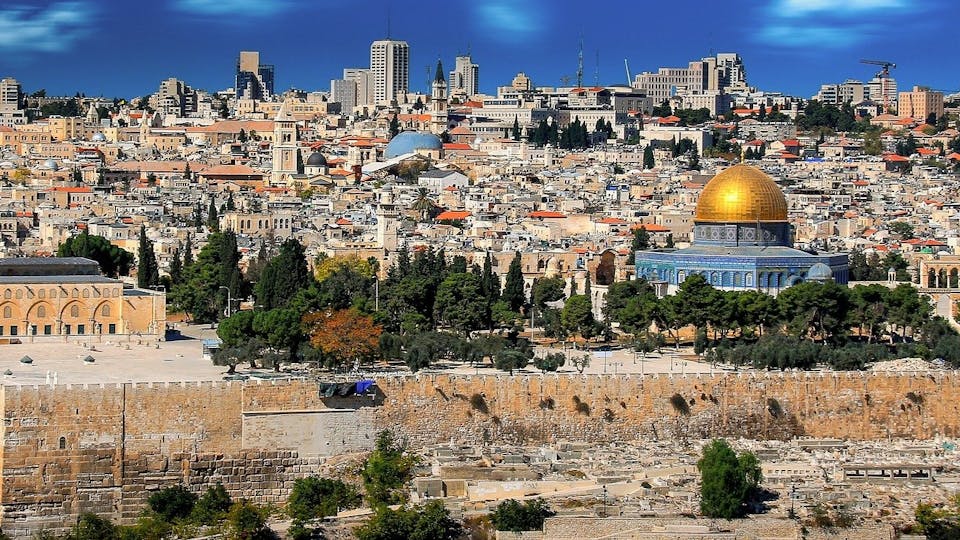 Exceptional Christian Travel Services
Hosting a large-scale Christian conference in a faraway land can be challenging at the best of times. Substandard safety protocols, unreliable tourism operators, and inept event managers could throw a spanner in the works of even the most carefully planned program. In other words, having the right local partners is crucial.
It may be tempting to hold your conference at home or in an underdeveloped, low-cost locale, but the truth of the matter is: you get what you pay for. Israel, however, is a highly developed nation with an outstanding hospitality sector that's well versed in catering to religious groups.
A reputable biblical tour company such as Sar-El Tours can whisk attendees between the top Christian sites and provide expert commentary through experienced and passionate tour guides. Should you fancy a niche excursion to explore a particular interest in-depth, we offer fully-customizable services to meet all your pre-conference and post-conference travel plans. From plush hotels to efficient event transfers and captivating day tours, high quality of customer service comes standard with Sar-El Tours throughout Israel. 
And when you're chaperoning dozens, hundreds, or thousands of attendees (as Sar-El often does), having capable hospitality and logistical partner to rely on is of utmost importance. 
Advanced Infrastructure 
As a highly developed first world country, Israel features advanced infrastructure comparable to North America and Europe. 
A well-maintained national highway system allows commuters to venture between cities and towns quickly and safely. The roads are safe, and traffic tends to be manageable, even within the big cities. 
Ben Gurion Airport, the nation's primary international air hub, is conveniently located between Tel Aviv and Jerusalem. Travel time to either city is roughly 30  minutes, and the high-tech airport is rated among the best in the Middle East for the passenger experience. Another modern and efficient international airport resides near Eilat to service passengers visiting the popular holiday resort.
Public transport throughout the country is reliable, efficient, and reasonably priced. Egged, the second biggest bus company globally, covers most of the country, including its smaller and lesser-known towns. Train services connect major urban hubs and run to and from most Israeli airports, often operating 24 hours a day. Within cities, sherut (shared shuttle vans) and taxis transfer tourists around town with minimal fuss. And unlike other nations in Asia and the Middle East, public transport scams are rare, and there's no need to haggle for the fare. 
Should you plan your event through Sar-El Tours, you'll enjoy exclusive access to our extensive in-house fleet of buses. No need to waste time working out the public transport system when you've got a dedicated team of drivers to shuttle event-goers wherever they need.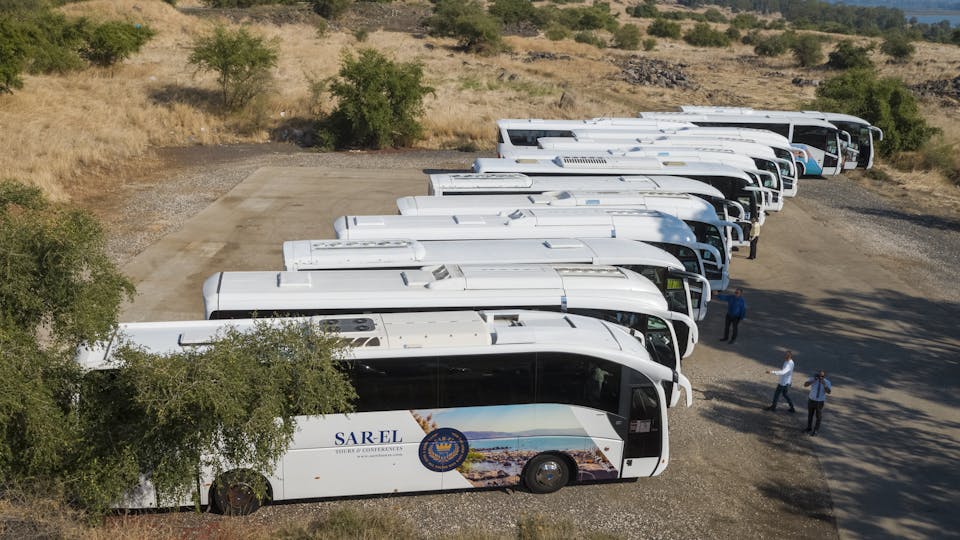 Convenient Size & Location
Unlike the United States, Israel is a tiny country where the major attractions lie a few hours apart. Even if you were to traverse the entire country by bus, the whole 500km trip from north to south would only take you about 5-6 hours. 
Consequently, no matter where you decide to host your upcoming biblical event, attendees will easily be able to experience Israel's must-see faith-based destinations, either on a day trip or as part of a post-conference travel program. Special events, lectures, biblical productions, or worship performances can easily be planned and produced with the help of Sar-El's experienced Media Department in a variety of epic biblical sites, creating an unforgettable experience for attendees. 
From the Western Wall to Bethlehem and the Sea of Galilee, all the major Christian sites are within an easy drive of one another. And if you use Sar-El Tours to help plan event logistics, our fleet of modern, air-conditioned coaches will take guests around the country in comfort and style. 
Tucked away in the heart of the Middle East, Israel occupies a convenient location for many international guests. With flight times of 10  to 15 hours from New York and Los Angeles, Christian travelers arriving for a biblical conference from Asia, Africa, or Europe, will require a much quicker trip. 
Direct flights serve most major European, Asian and African destinations and will get conference attendees into Tel Aviv at record speed—the flight time from Rome to  Israel, for example, is a mere three hours. And given Ben Gurion Airport is fast becoming a major regional air hub, attendees could use your biblical conference as a stopover for trips further abroad. 
Outstanding Event Centers
With highly developed infrastructures and an exceptional hospitality industry, Israel is ready to welcome guests to its shores. And Israel is no stranger to large-scale conferences and events, with a variety of prestigious facilities on hand to host discerning guests. 
Medical and business conferences have long been held in the world-class Hadassah Hospital in Jerusalem, while scientific events are held at the renowned Weizmann Institute of Science to the south of Tel Aviv. 
As for a Bible-based event, there are numerous appropriate facilities on offer, from intimate venues for smaller groups to enormous convention centers capable of seating thousands of guests. 
The Jerusalem International Convention Center (JICC) is the cream of the crop; the high-tech contender was declared one of the top 10 conference centers worldwide by Business Destinations in 2017. Within the state-of-the-art facility reside 27 unique meeting areas, including elegant lobbies, sophisticated lounges, and a stunning plenary auditorium that seats up to 3,000 guests. World leaders regularly gather here, and the JICC is the home of the annual International Bible Contest—attendees rave about how Jerusalem's sacred sites reside right nearby. 
Jerusalem also hosts the largest Christian event of the year, with worshippers traveling from around the world to attend a prayer put on by the International Christian Embassy. The gathering takes place at the Pais Arena, which houses up to 11,000 attendees. 
If you'd rather not host your event in the capital, then the Tel Aviv Conference Center is a wise choice for its ultra-modern interior décor and high-tech meeting facilities. Other superb convention centers and hotel ballrooms are available to book throughout Israel, from the spa resorts of Eilat to the pilgrimage venues of the Sea of Galilee.  
If you're having trouble picking out the precise convention center for your upcoming Christian event, then let Sar-El Tours' experienced executive team do the legwork for you. The company has helped Christian leaders worldwide produce perfect events for decades and works with a vast network of appropriate convention centers and hotels. 
Exciting Networking Exercises
Every good conference offers optional excursions for attendees to network. And what better setting for a biblical event than the 'Land of the Bible'? 
Not only will attendees get the chance to visit Christianity's most sacred sites before or after the event, but you can also incorporate them into the program itself. On the lunch break of day three, for example, you could take a quick trip to the Garden Tomb to reinforce teachings about the resurrection of Christ. Or should your event focus on the various miracles of Our Savior, a conference close to the Sea of Galilee would be ideal. 
Another enticing option is to offer your clients a taste of life in biblical times. Sherpading demonstrations, jaunts down the Gospel Trail, and clay sculpting workshops can all give devotees a better understanding of what life was like in the Holy Land 2,000 years ago. 
There's plenty of scope to include non-religious activities into the program, too. From jeep trips through the Negev desert to hot air balloon rides over the Galilee or the Dead Sea, Israel is awash with unforgettable experiences. Outdoorsy types could embark on rugged full-day hikes, while foodies will adore the culinary scene in Tel Aviv. 
Warm & Welcoming People
The Israeli people are wonderfully friendly and warm, with everyday inhabitants all too eager to help travelers feel at home. Although Judaism and Christianity vary, they also have plenty in common and there's a healthy mutual respect and understanding between the two—indeed, there are certainly instances where the two religions overlap. 
Israelis have long been welcoming Christian pilgrims to their land and are now fully familiar with their wants and needs. Christian travelers at an international conference will not only feel welcome and make local friends; they'll be given the tools they need to enjoy the experience to the fullest extent. 
Despite having a relatively small Christian population, Israel still celebrates the major Christian holidays to some degree. Christmas in Bethlehem would set the stage for a memorable biblical event, as would Easter in the Old City of Jerusalem. 
And finally, Israelis speak English exceptionally well, especially those who work in the tourist sector. As a result, the language barrier won't burden your upcoming biblical conference in Israel.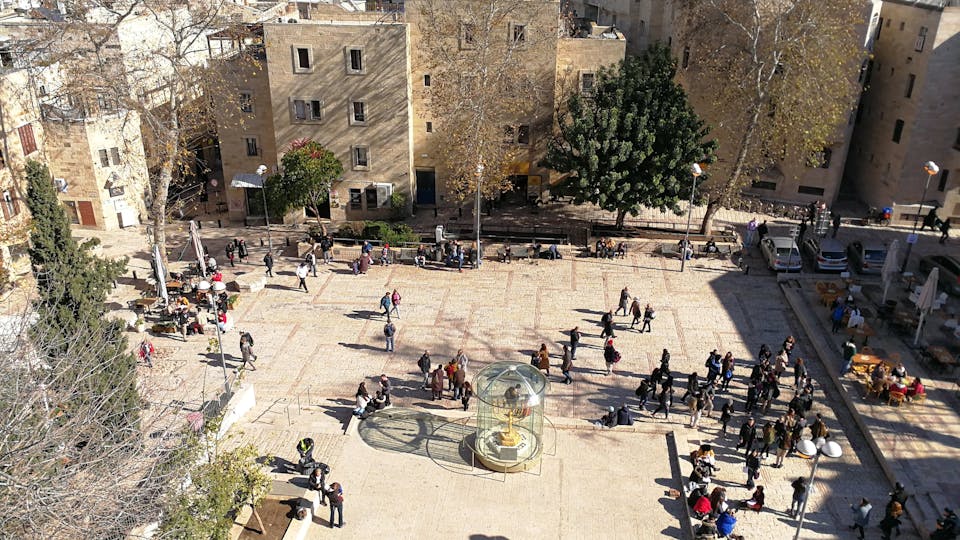 Israel As A Biblical Conference Destination
If you're considering hosting a Biblical event in Israel, then get in touch with the specialist team at Sar-El Tours today. With over 27 years of experience serving Christian pilgrims from around the world, Sar-El Tours has the necessary expertise to organize the perfect biblical event. 
Free yourself from the hassle of wading through the logistics and bureaucratic details. Contact Sar-El Tours today, and let us organize the event on your behalf.