Shanah Tova! Happy Rosh Hashana From Sar-El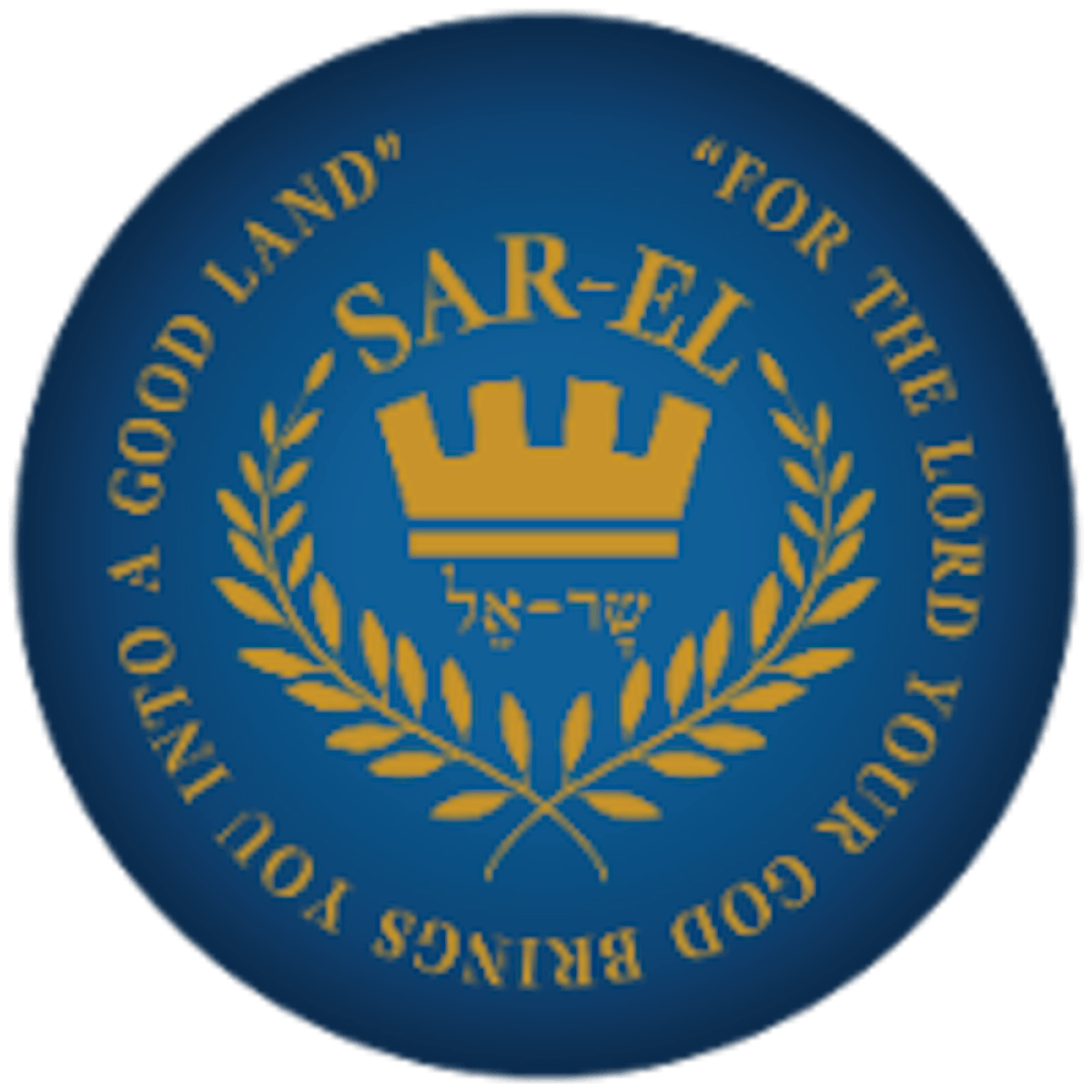 Sar-El Tours & Conferences
Shalom friends, and a blessed holiday season to you from Jerusalem.

In a few days, here in Israel and in all Jewish communities around the world, we will be celebrating the holiday of Rosh Hashana; the Jewish civil New Year observance, which ushers in a season of self-examination and repentance. One of the many lessons we have learned during the past six months is how quickly and dramatically life can change. At such times, we are reminded who is the only source of comfort and strength we have that is immovable and eternal, as we say together with the psalmist:

"The LORD is my rock, and my fortress, and my deliverer; my God, my strength, in whom I will trust; my shield, and the horn of my salvation, and my high tower."  (Psalm 18:2)
One of the many themes that fill our Jewish New Year celebration is the Kingship of the God of Israel. Much of the traditional prayer service incorporates celebratory Psalms and Hymns declaring the lordship of the God of Abraham, Isaac and Jacob over His people and His creation. The liturgy includes this declaration:

The Lord reigns!
The Lord has reigned!
The Lord will reign forever and to eternity!

This congregational confession strengthens the heart of all who face challenges, whether health, family, or employment difficulties we all face from time to time. This reminder of God's lordship in our lives today, yesterday and tomorrow is a source of strength for all who put their faith and trust in the God of Abraham, Isaac and Jacob. There is no greater constant in the life of the man or woman of faith than the confidence that the Creator of the heavens and the earth rules, has ruled, and will continue to rule forever, regardless of changing and temporary circumstances.

There is no doubt that there are many new challenges we have all had to face during the recent months, and even more so as we enter the Jewish "New Year." I know that if I did not have my personal faith in the Living God to whom I cling daily, I would not be able to face the unknown. Repeatedly, the ancient texts found in the Scriptures encourage me, and these words, written thousands of years ago, remind us that our God is faithful, constant and near to all who call on Him. (Psalm 145:18)

I want to take this opportunity to encourage each one of you, our friends and travel partners throughout the world, to find strength, wisdom and comfort in the One True God known as the Rock of Israel. Regardless of the challenges we are experiencing now and the damages already caused, we can find strength in the Holy One of Israel who watches over us and who is with us as His name, EMANUEL, spells out. In spite of the shifting circumstances, He will continue to guide and lead us in the coming year according to His covenant promises that are eternally secure in Jesus our Messiah.

As it is written, "For the mountains may be removed and the hills may shake, but My lovingkindness will not be removed from you, and My covenant of peace will not be shaken," says the LORD who has compassion on you."  (Isaiah 54:10)

A New Year is always a good time to face the future with fresh vision, seeking new opportunities. With God's help and grace, we are looking forward to this Jewish New Year while we hold in our hearts the promise of the prophet Jeremiah, saying: "For I know the thoughts that I think toward you, says the Lord, thoughts of peace and not of evil, to give you a future and a hope."  (Jeremiah 29:11)

Among the new opportunities before us, we would like to give thanks to God and bring to your attention the following:
A new and exciting Peace Treaty has been signed this week with the United Arab Emirates and Bahrain, with the USA's support. This normalization of relations will usher in business, culture, and scientific cooperation, including new markets for the tourism industry.
Consequently, Sar-El Tours will now be able to serve your Dubai extensions with a direct 3.5-hour comfortable flight between Dubai, Abu-Dhabi and Tel Aviv.
This is the time of year when many Christian International Conferences take place in Israel. Due to travel restriction, some of these will take place online using the services of Sar-El Media, and you are invited to find details on our Facebook page.
Sar-El Transportation is pleased to announce the installation of Aura Air filtration systems in our luxury tour buses. The Aura system is a high-tech Israeli filtration innovation that purifies the air in our buses to a level of nearly 98% while eliminating many viruses including the Coronavirus. Groups traveling on our Sar-El buses will actually enjoy higher air quality than normal.
Sar-El Academy continues to develop educational and inspirational content for you and for your audiences to enjoy. Be sure to check out this complimentary service of Sar-El Tours at www.sarelacademy.com.
Shalom from Jerusalem.

Samuel Smadja
President and Founder, Sar-El Group