How the Abraham Accords Will Advance Israeli Tourism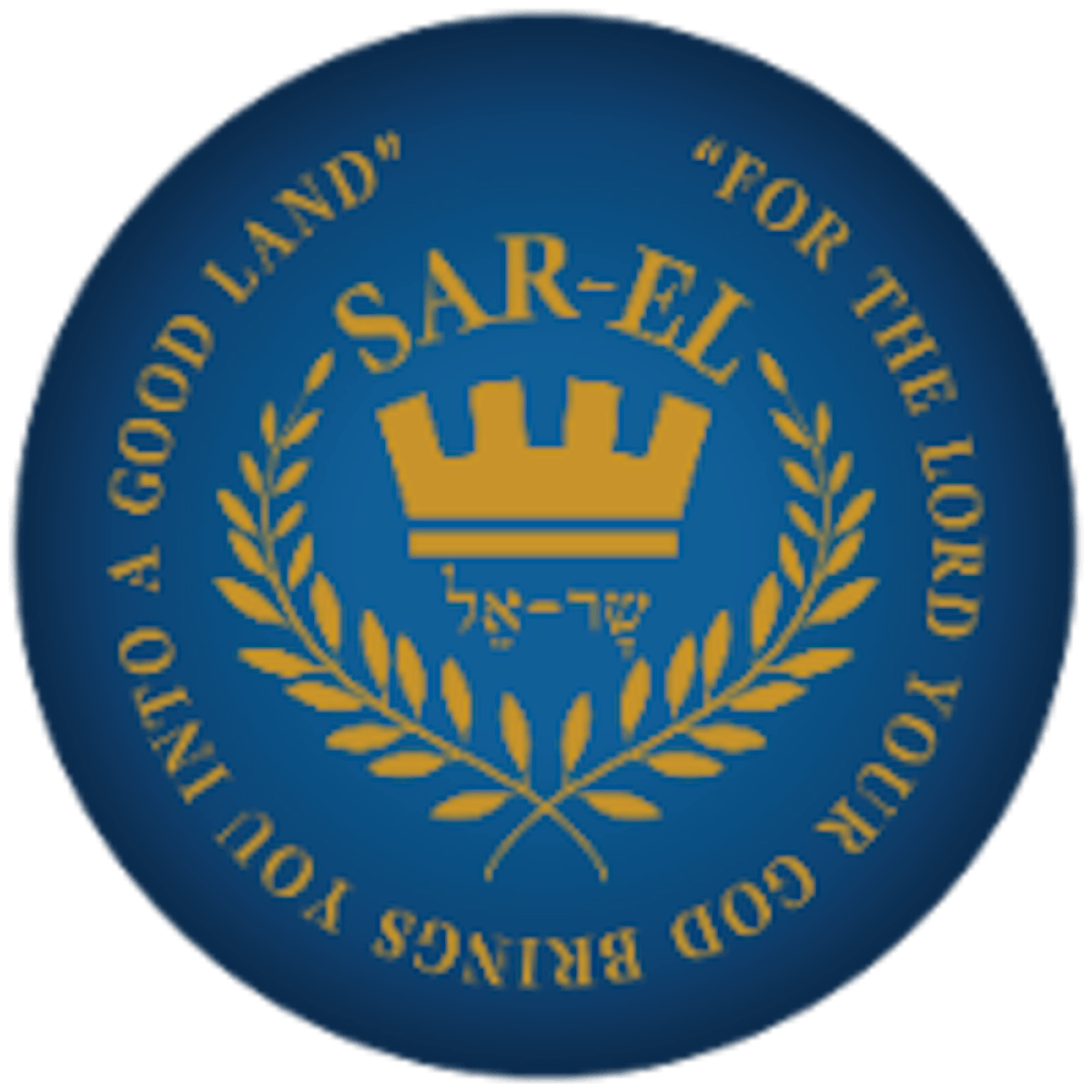 Times have been tough in the travel industry, both in Israel and around the world. 
With COVID-19 bringing international tourism to a grinding halt, travel agents have watched in horror as commissions all but disappeared. But hope is just over the horizon with the advent of multiple effective vaccines—it's now a question of "when" rather than "if" international travel will return.
Israel's tourism sector is in a favorable position to bounce back rapidly from the ruins. And one of the key drivers set to kick start the industry is the historic signing of the Abraham Accords.
In this post, we'll cover the details of the Abraham Accords and discuss their ramifications for Israel. We'll also look at how normalized relations with the United Arab Emirates (UAE)—and to a lesser extent, Bahrain—will see Israel attract scores of new tourists in a post-COVID world. 
What Are The Abraham Accords?
The Abraham Accords are a series of peace agreements between Israel and several Arab countries, the UAE being the first. The United States helped broker the historic joint statement after months of negotiation, and the leaders of both Middle Eastern nations formally signed the agreement on August 13, 2020.
Although Israel and the UAE weren't in conflict before the deal, tensions had long run rife, and trade between the two nations was scarce. The new agreement allows commercial and diplomatic relations to resume and will bolster the travel industry in Israel to a significant degree. 
As the first normalization of relations between Israel and an Arabic country since 1994 (when Israel made an agreement with Jordan), the Abraham Accords is a pivotal moment in Israeli political history. Although there's still much to be done, it's an essential step towards peace between Israel and the Arab world.
Shortly afterward, on September 15, 2020, Bahrain jumped onboard the Abraham Accords by signing a similar agreement on the White House lawn in Washington D.C. 
The name "Abraham" refers to the great father of faith of the three Abrahamic religions: Judaism, Christianity, and Islam. It's a symbolic title that promotes unity between Arabic and Jewish people by recognizing the shared patriarch.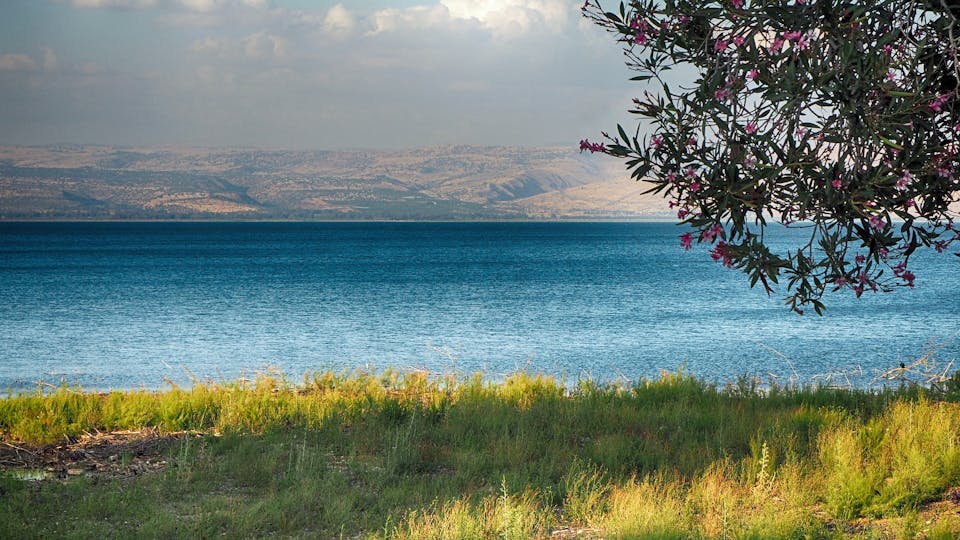 Subsequent Accords
The story of the Abraham Accords doesn't end with Bahrain; this historic peace deal has already had a domino effect on Middle Eastern politics. Thanks to the concession made with the United States, two new countries have recently normalized relations, and many more are tipped to come. 
Sudan was the next country to join the Accords, formalizing its normalization agreement in January 2021. To help broker the deal, the United States removed Sudan from its list of countries that support terrorism; thus, voiding various sanctions. The World Bank also offered developmental loans and additional funding. 
While the impoverished nation of Sudan isn't exactly essential to the Israeli tourism sector, the agreement is a significant step towards warming relations in the region. 
Its capital, Khartoum, is home to the Khartoum Resolution of 1967. After the six-day war, a league of Arabic nations settled on the famous "three noes": "no peace with Israel, no recognition of Israel,  and no negotiations with Israel." Thus, this recent diplomatic reversal is a huge step towards restoring tattered relations in the region. 
Israel has already made plans to help quash hunger in Sudan by sharing its world-renowned water and agriculture technology expertise. 
Morocco came next, announcing its normalization agreement in December 2020. Many Israelis have strong roots in Morocco, and its government has long had sporadic ties with Israel—intelligence sharing, secret diplomatic relations, and the like. The United States helped broker the deal by recognizing Morocco's sovereignty over the disputed Western Sahara region. 
Direct flights between the two should start within three months, making travel quicker and cheaper for the thousands of Israelis who visit Morocco each year. And as a major tourism hub in North Africa, the new connection will attract thousands of travelers from Morocco into Israel. 
Potential Future Accords
Profound progress has been made in the past few months, and more are likely to come. 
Oman, Mauritania, and Indonesia have been touted as potential new countries to normalize relations with Israel. All these Muslim majority nations currently have ties to some degree. 
The biggest geopolitical prize, however, is normalizing ties with Saudi Arabia, a key regional player that some analysts speculate may come to the negotiating table one day.
Although somewhat isolated from the western world, Saudi Arabia is a tourism powerhouse for the tens of millions of pilgrims who visit Mecca each year. The journey, known as the Hajj, is a pillar of Islam and a spiritual obligation for every Muslim with the financial means. Direct flights with Saudi Arabia would put Israel in a strong position to attract Islamic travelers before or after the Hajj—Israel has sufficient Islamic sites to make the side trip worthwhile. 
As Israeli Prime Minister Benjamin Netanyahu says, "This is a new era. An era of true peace. A peace that is expanding with other Arab countries."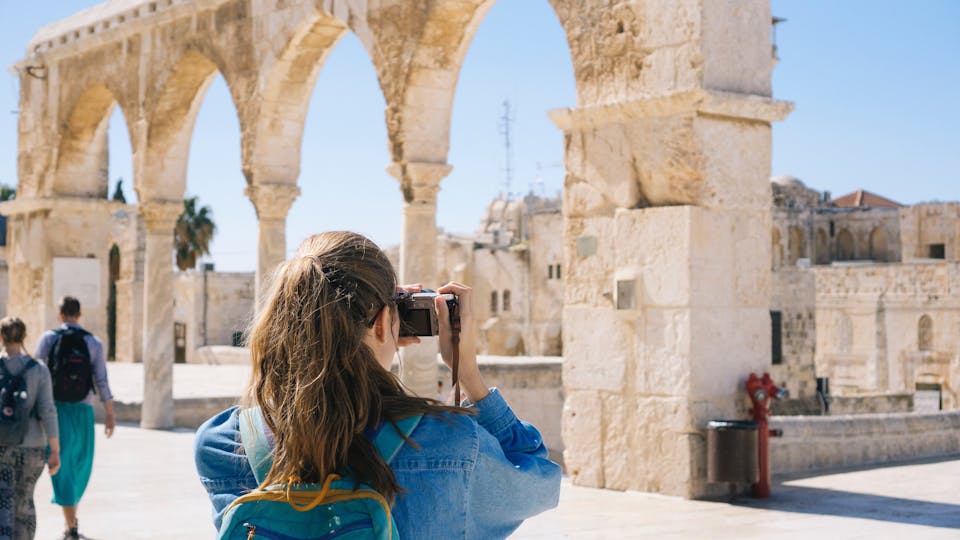 What the Abraham Accords Mean For Israeli Tourism
Although Israel had previously maintained low-level de-facto business relations with Bahrain and the UAE, the new agreement will significantly expand cooperation and trade. 
According to the agreement, both "parties shall conclude bilateral agreements in the following spheres:" 
Healthcare
Science and Technology 
Tourism
Energy
Environment
Education
Maritime Arrangements
Telecommunications 
Agriculture 
Water
Legal Cooperation
While both Accords will have a profoundly positive impact on all these sectors, the UAE's agreement is especially exciting for the tourism industry.
The UAE has established itself as a tourism stronghold in the Middle East. Thanks to its convenient location, two exceptional airlines, and enormous infrastructure investments, it regularly ranks as the most visited country in the Middle East. The normalization of relations enables Israel to piggyback off the UAE's success, drawing scores of new visitors through cross-country cooperation and cost-effective direct flights.
How the UAE Became a Global Tourism Destination
Since unifying its seven separate emirates back in 1971, the UAE has worked tirelessly to become the tourism epicenter of the Middle East.
Emirati presidents, both past and present, have long understood the importance of diversifying the economy to reduce its reliance on oil. With rapidly dwindling reserves and new technologies reducing global demand, UAE policymakers turned to tourism as a future-proof income stream.
Nowadays, the UAE is one of the great tourism success stories of the 21st-century. Despite its oppressive heat and barren landscapes, the nation attracted a record-breaking 16 million international visitors in 2019. 
Although capital Abu Dhabi is gaining momentum, the rise of Dubai claims most of the credit for the country's success. 
Little more than a ramshackle trading hub half a century ago, the city has evolved into a world-class retail and luxury destination. Enormous air-conditioned malls keep shopaholics cool and content, while ostentatious five-star (or six and even seven) hotels offer well-heeled travelers a decadent luxury escape.
Monolithic man-made attractions like the towering Burj Khalifa, the Instagrammable Dubai Frame, and the gigantic Underwater World aquarium add to the appeal—these and many more made possible through generous government investment. Then there's its state-of-the-art metro system, impressive conference facilities, and the enormous international airport. All these strategic government initiatives are designed to entice more visitors into the city. 
Although its small selection of traditional sites is enticing—the fishing docks of Dubai Creek, the Al Fahidi Quarter, and the Souks of Deira, to name a few—Dubai's true touristic appeal lies in the wise oil-funded investments of the past few decades. 
And now that relations have finally been normalized and direct flights are set to resume, Israel is ready to lure tourists from Dubai in the post-COVID boom.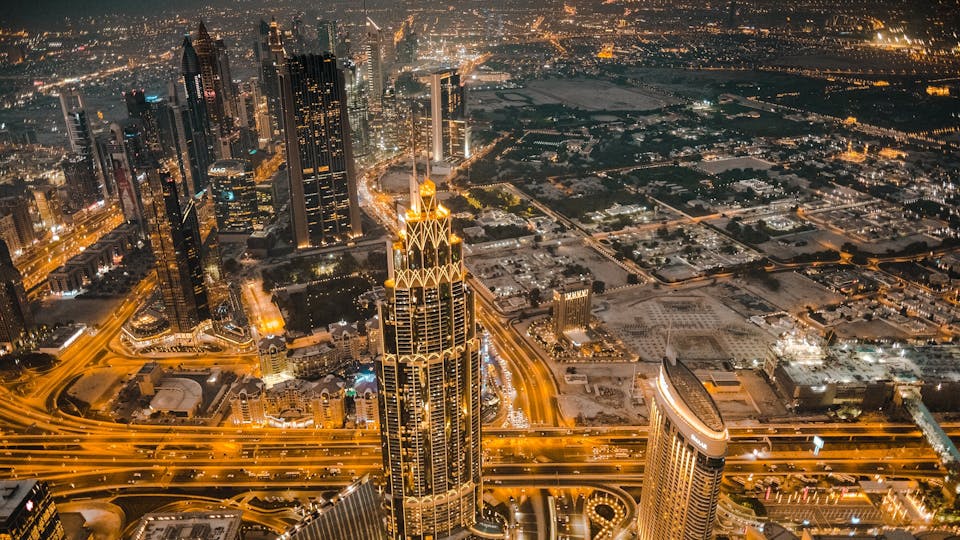 How the UAE Became An International Air Hub
You'd be hard-pressed to find a better place than Dubai to build a major international airport.  
With easy access to Europe, Asia, and Africa, 70% of the global population reside within an eight-hour flight of the UAE. A strategic location smack bang in the center of the three most populous continents has allowed Dubai to position itself as the Middle East's primary international air hub. 
Dubai International Airport handled 86 million passengers in 2019, making it the fourth busiest airport on earth. Abu Dhabi International Airport is much less active, managing 24 million passengers that same year. Although that figure may sound small compared to Dubai, it's still a massive air hub by Middle Eastern standards (the fourth largest in the region).
Two World-Class Carriers
A large part of the UAE's aviation prowess comes down to its two flagship carriers: Etihad, based in Abu Dhabi, and Emirates, based in Dubai. 
In economy class, comfortable seats, attentive hostesses, excellent inflight entertainment, and high-quality cuisine see both airlines stand out above the rest. And for travelers with money to spend on business or first-class tickets, the Emirati airlines excel. Dine on-demand, private chauffeur services, and fully lie-flat seats create an exceptional lux experience at 30,000 feet. 
An unwavering commitment to excellence enables both carriers to frequently score a spot in the most prominent airline ranking awards. The prestigious SkyTrax World Airline Awards, for example, ranked Emirates 5th and Etihad 20th worldwide in 2019. 
A Global Network
As the Emirati airlines have grown over the years, they've expanded their global networks to cover a mind-boggling list of locales. Emirates operates direct flights from Dubai to 161 destinations in 85 countries, while Etihad services 74 cities. Between them, you can fly direct from the UAE to most major destinations on every continent except Antarctica. 
The good news for the Israeli tourism sector is the normalization of relations means direct flights will soon become commonplace.  
In November 2020, Gulf Air operated a few preliminary flights between Tel Aviv and Bahrain. Local media broadcast the world-first event on live TV, with much fanfare from both countries. The airline aims to launch regular services on the route sometime during the first quarter of 2021. 
About a week later, FlyDubai entered the history books upon becoming the first commercial airliner to operate a direct service between Tel Aviv and Dubai. The carrier now offers three weekly flights between the two hubs, a promising start amid the onslaught of COVID-19.
Emirates plans to fly direct between Dubai and Tel Aviv in February 2021, while Etihad will initiate operations between the same two cities shortly afterward in March 2021.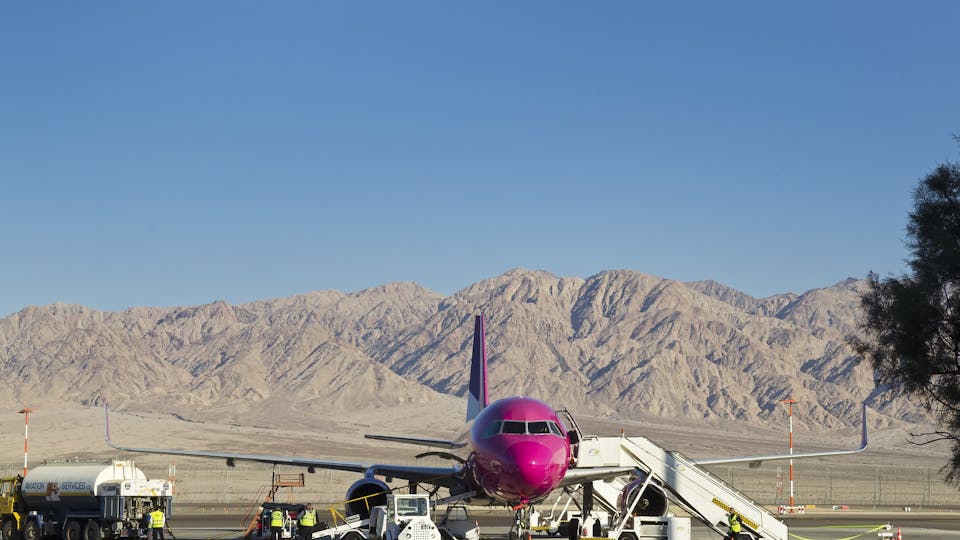 Exciting New Opportunities
With a relatively short flight time of three hours connecting Dubai and Tel Aviv, normalized relations offer Israel a lucrative opportunity to lure in more arrivals. 
Travelers from the profitable Oceania market—whose high-purchasing power has them prefer upmarket carriers like Emirates and Etihad—can now easily visit Israel as part of a greater Middle Eastern tour. Aussies and Kiwis checking out ancient Arabic wonders like Giza and Petra can now visit Jerusalem's Western Wall on the same trip—no need to fly via another country first. 
While Asian travelers previously found it challenging to reach Israel, they'll soon have connections via Dubai. Tourist arrivals from hubs like Tokyo, Seoul, Manila, Jakarta, Bangkok, and Beijing are expected to skyrocket. And although Europe already had several direct air connections to Israel, the opening up of the UAE affords more alternatives and better competition. 
Perhaps most importantly, Emirates serves a dozen American destinations: Boston, Chicago, Dallas, Fort Lauderdale, Houston, Los Angeles, New York, Newark, Orlando, San Francisco, Seattle, and Washington. New air travel options in these metropolises enable Israel to welcome more travelers from the lucrative evangelical set. 
Furthermore, visitors from Dubai itself will flock to Israel in droves. As the most westernized country in the Middle East, Israel is an attractive option for American ex-pats looking to holiday in a familiar culture without straying too far from their new home. Dubai has an ex-pat community of over eight million, around 88% of its total population.  
Future Outlook
With normalized relations now established with the UAE—and to a lesser extent, Bahrain, Morocco, and Sudan—Israel is primed to revive its tourism industry once international travel is back on the cards. 
Warming regional relations will finally allow Israel to overcome its geopolitical isolation. And that will have a profound positive impact on the tourism sector. 
Sar-El Tours has been providing its global network of travel agents with top-quality services for over 27 years. Boasting close ties to the Israeli Ministry of Tourism, the Israeli Union of Hotels, and a fleet of exclusive travel coaches, the company can offer a bespoke itinerary to suit every client's needs. 
Sar-El Tours also offers a wide range of travel services in the UAE, affording travel agents the convenience of being able to book both destinations through the one wholesaler. Adding a pre or post-UAE side trip to an Israel booking has never been easier.