Israeli Hotels: Everything A Travel Agent Needs to Know in 2022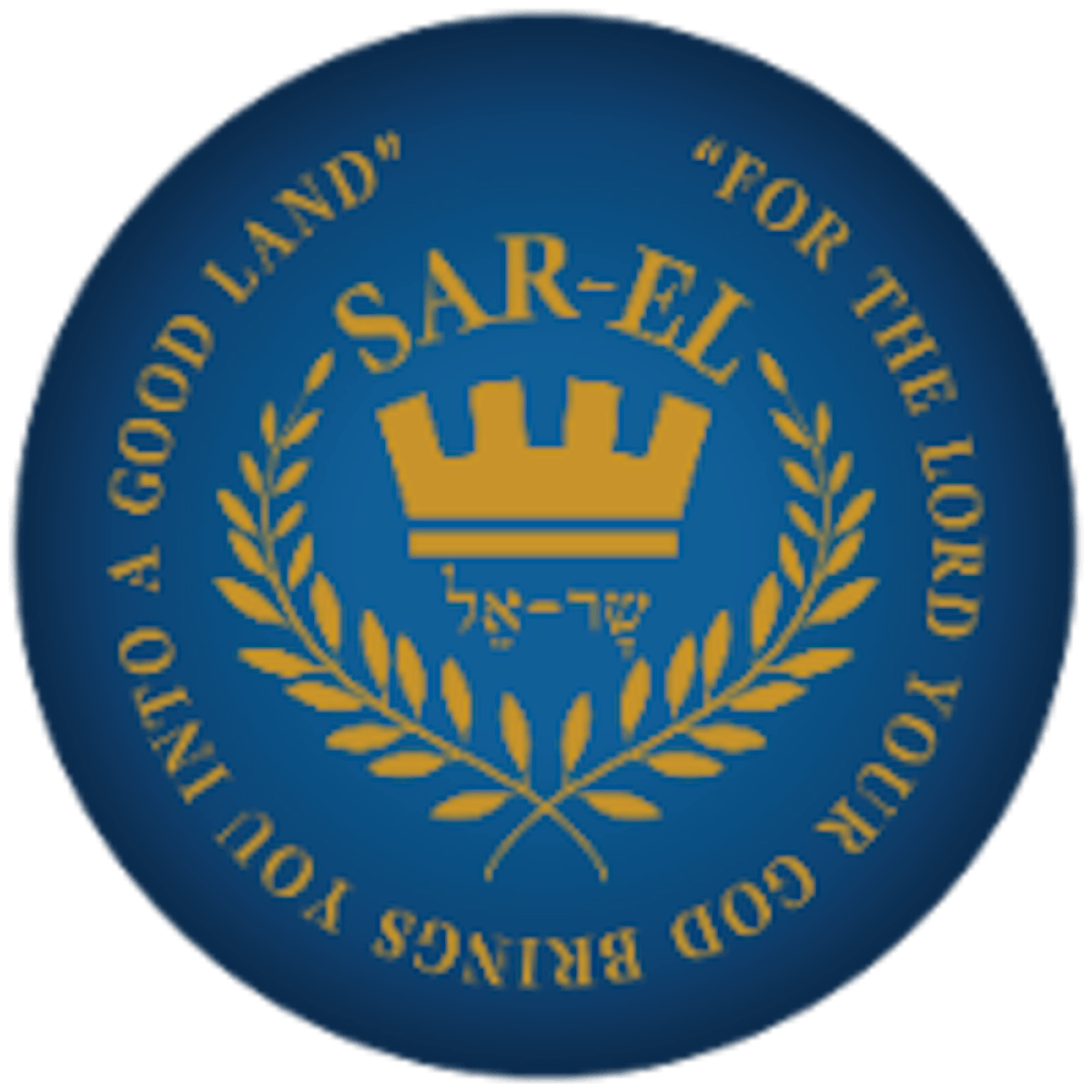 The pandemic has been tough for the travel industry, both in Israel and abroad. Lengthy lockdowns, unpredictable border closures, persistent restrictions, and menacing new variants continue to present challenges today, some two years into the ordeal. 
But rather than retreat into hibernation mode, Israel's hotel sector has been expanding and evolving with the times. A slew of exciting new accommodations has sprung up across the country, while a few old-timers have undergone ritzy renovations or changed hands. 
To help you get up to speed on Israel's hotel scene, we've put together this in-depth article on the most crucial developments, from brand new properties to recent renovations and ownership changes to future hotels. 
Keep this nifty list at hand when sourcing accommodation for your clients to stay abreast of the latest developments and plan the perfect trip to Israel.
* Picture of the Lady Stern Hotel.
Jerusalem
NYX Jerusalem
An up-and-coming boutique superstar, this gorgeous concept hotel is set to open near the lively Mahane Yehuda Market in 2024. Smack bang in the middle of the Old City, the location is ideal for trendy, fashion-conscious clients seeking to experience the antiquated allure of this historic part of town.  
As the brainchild of Leonardo Hotels, NYX is a hip, contemporary chain with a presence in glamorous citiesib worldwide. The Jerusalem branch is one of a half dozen forthcoming projects. 
Ibis Styles 
Over in Jerusalem's modern city center, ibis Styles offers comfortable and affordable accommodation—the two hallmarks of the brand. The hotel has a broad range of room types to suit couples, families, and smaller groups, some of which boast balconies with mesmerizing city views.
This brand new 204-room hotel lies within the Ben Yehuda Pedestrian Mall. Proximity to a tram station makes it easy to explore further afield. For clients keen to explore the Old City, Jaffa Gate is less than a kilometer away. 
Sergei Palace 
A Jerusalem institution, Sergei Palace has been hosting distinguished guests since 1889. More recently, a comprehensive, pre-COVID renovation revitalized the aging hotel, bestowing it with slick contemporary décor and high-tech amenities. It's a small, intimate affair with 20 rooms and two lavish suites. 
This Moderate First Class hotel resides in the Russian Compound, a historic district home to the Holy Trinity Cathedral and other ornate attractions. The in-house Russian restaurant and Sergievsky Museum make it a hit among Russian travelers. Got a client with a disability? Sergei Palace excels at catering to guests with special needs. 
Pullman Jerusalem
Pullman is the most prestigious brand in the Accor Group, and this ritzy new offering looks destined to impress. The massive, multi-million-dollar hotel spans 260 luxurious rooms, ideal for large groups. Corporate travelers are exceptionally well catered for as the joint has no less than eight high-tech conference halls, one of which spans a whopping 1,000m2. 
In-house amenities will include two gourmet restaurants, a soothing wellness spa, two swimming pools, a well-equipped gym, and three bars. As it's located on the outskirts of the city (near Sar-El Tours brand new office block), it's not the most convenient option for sightseers. The precise inauguration date hasn't yet been set, but you can expect them to start taking bookings some time in 2022.
Lady Stern Jerusalem
Part of this Moderate First Class hotel was constructed in 1906 as a retirement home. Over the years, it transitioned into a synagogue and then a stylish stone brick hotel. Recent renovations have retained its historic old-world charm while adding luxe ultramodern amenities throughout. 
With a convenient location between the Binyane Hahuma Convention Center and the Mahane Yehuda Market, it's the perfect spot to place clients on a shopping or business trip. Although the atmosphere is intimate and refined, there's plenty of space for bigger groups (196 rooms and suites).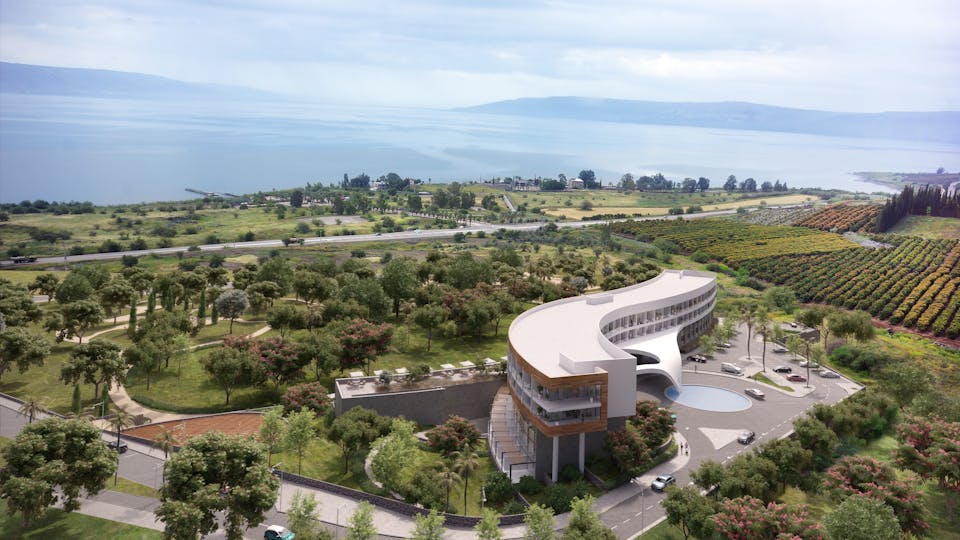 * Picture of the David's Harp Hotel

Galilee
The Sea of Galilee Hotel
This widely popular 200-room resort caters to the lucrative Christian traveler crowd—it's earned a stellar reputation as one of the top faith-based lodgings in the area. Although bookings dried up with last year's COVID-induced border closures, the Isrotel Group believes they'll pick up again real soon. Isrotel recently purchased the property for NIS 225 million, making it the 21st addition to their Israeli hotel chain. 
Most Isrotel properties reside in areas with high domestic tourism potential (i.e., Eilat and the Dead Sea), so the acquisition indicates they believe international travel is poised to resume soon. Despite the takeover, the Sea of Galilee Hotel will likely remain the same—it's a high-end, Christian-friendly affair with a convenient location in Migdal. 
Sofia Sea of Galilee Hotel
Not to be confused with the aforementioned accommodation, the Sofia Sea of Galilee is a stylish hotel in Tiberias. While the hotel interior is brand spanking new, it's housed in a historic 19th-century stone brick building. Of course, guests get all the luxe amenities you'd expect: a wellness spa, multiple gourmet restaurants, and more.
Most rooms boast sweeping views of the Galilee and Golan Heights. And with a convenient location near the Tiberias promenade, the top city attractions lie within easy reach. 
David's Harp Hotel Galilee
The most exciting Israeli hotel project of the year is one step closer to completion. The first floor of Sar-El Tours' very own David's Harp Hotel has now been completed, and construction continues on the remainder every day. 
The Moderate First Class hotel will house 300 comfortable rooms for Christian guests to rest on their pilgrimage to the Sea of Galilee. Outside, a leafy Biblical Garden will see pastors preach verses to eager pilgrims, and an enormous 300-seat open-air theater will host bible-themed presentations. Indoors, grandiose ballrooms and halls will see it become one of the most sought after event spaces in the city. 
Sar-El Tours also plans to open a lavish 142-seat restaurant nearby, complete with an elegant dining hall for large banquets.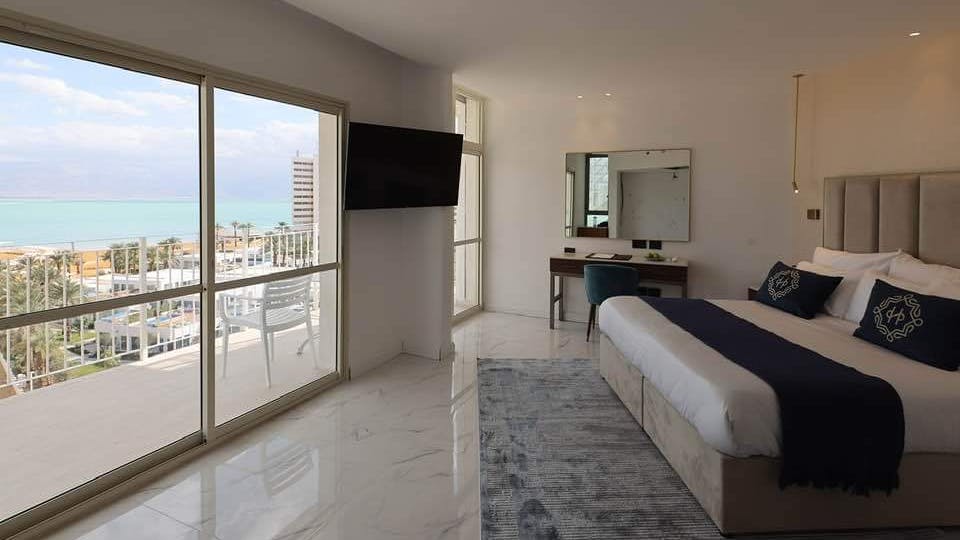 * Picture of the Herbert Dead Sea Hotel

The Dead Sea
Prima Hotels: Oasis Spa Club Hotel
If you had trouble differentiating Prima's two Dead Sea hotels, we've got good news. The group has merged both properties to create the Oasis Spa Club Hotel. The property resides an easy three-minute stroll from the beach. 
This Moderate First Class hotel has a strong emphasis on wellness, so it's best to suggest it for clients who want to relax and pamper themselves. Bear in mind that the Moroccan-inspired spa is strictly adults only. 
Milos Dead Sea 
From the Israeli-owned Herbert Samuel Group, this chic Dead Sea dig comes with a distinctly Mediterranean twist. The slick 162-room hotel is reminiscent of the luxury beach resorts of Crete, complete with sleek whitewashed walls and smooth undulating lines. 
A gourmet Greek restaurant delivers tasty Mediterranean goods, and there's a traditional taverna-style haunt made with stones sourced from the Salonika mountains. Need some R&R? Hit the wellness spa or its several sparkling pools. The hotel is situated in the Ein Bokek resort district and has waterfront views. 
Herbert Dead Sea 
Another Ein Bock option from the Herbert Samuel, this swanky 205-room resort boasts the same epic sea views and similar modern amenities. The key selling point here, however, is its collection of extravagant villas. 
The smaller Queen Villa spans 60m2 and includes a private balcony and pool, among other upscale perks. Upgrade to a Royal Villa, and guests will enjoy more space plus extra extravagant furnishings and décor. Suggest this hotel to clients with a generous budget who crave extra space. 
Look familiar? The property used to trade under the name of Hod. It was recently rebranded upon being acquired by Orchid Hotels.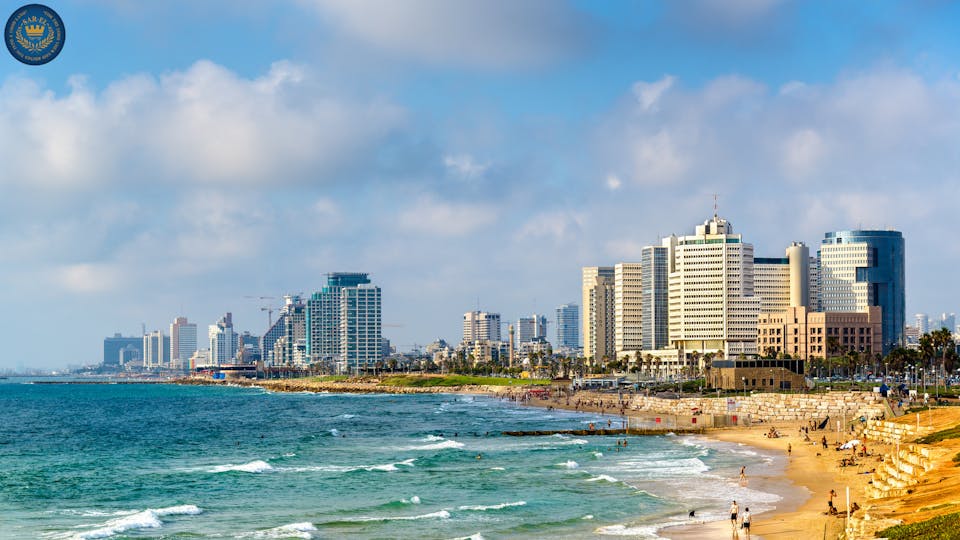 Tel Aviv
Kempinski Tel Aviv 
Big spenders will love David Kempinski Tel Aviv, a luxurious Superior First Class hotel with uninterrupted ocean views. The hotel, which is due to open its doors in February 2022, will reside on Tel Aviv Promenade, a world-famous pedestrian-friendly stretch straddling Aviv Beach. 
This sizeable, upmarket beach resort has 250 well-appointed rooms, a soothing wellness spa, multiple kosher dining establishments, and a comprehensive events space. 
The Jaffa Hotel
Another option for clients with a generous budget is the Jaffa, a 120-room Superior First Class lodging and Luxury Collection Hotel. The Jaffa has been wowing well-to-do guests for a while now, but it was only last year that Condé Nast declared it among the best hotels in the Middle East. This new Gold List status is a significant accolade and a major selling point to spruik to your clients. 
The hotel is set in a restored 19th century French Hospital by the ancient port of Jaffa, which lies within easy reach of Tel Aviv's top historical sites. Hotel highlights include the serene L.RAPHAEL Spa, the gourmet Golda's restaurant, and the ultra-dedicated concierge team. 
Sam & Blondi 
Is your client seeking a chic Tel Aviv boutique? 
This cute couple's hotel from the Fattal franchise ticks all the boxes. Located on the trendy Shenkin Street, it's a stone's throw from the city's best bohemian hangouts. The intimate hotel has 42 well-appointed rooms, some with balconies and terraces, plus a tranquil wellness spa for some serious R&R. 
Nordoy 
Another Fattal favorite, Nordoy Hotel is a sophisticated boutique that encapsulates the spirit of historic Tel Aviv. The charming, old-world edifice has been recently renovated to incorporate stylish contemporary design while still clinging firmly to its traditional roots. 
Some of the city's top attractions reside nearby, including the lively Carmel Market. The 20-room boutique comes with a fabulous rooftop terrace affording sweeping skyline views.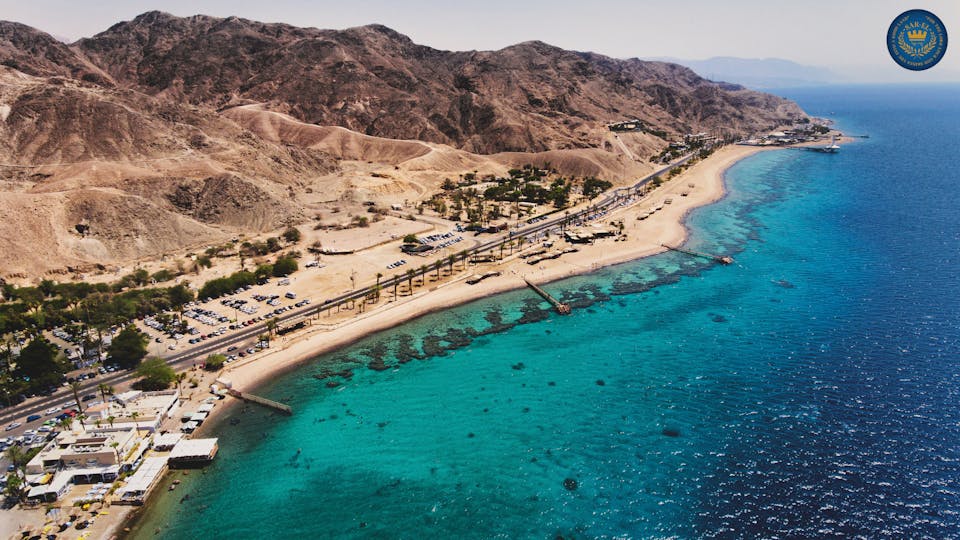 Eilat and the South
Royal Shangri-La Eilat
An excellent option in Eilat, this stylish Herbert Samuel resort is a popular beach vacation destination. Located just 100 meters from Coral Beach Nature Reserve, your clients can start snorkeling in mere minutes each morning. 
Despite its size, the Royal Shangri-La Eilat has just 50 standalone villas to evoke a cozy, homely vibe. The Superior First Class hotel has an impressive infinity pool spanning the entire front deck.
U Splash Resort Eilat 
Inspired by the palette of the sand and the sea, this 270-room Negev Desert resort features brilliant honey and aquamarine hues. The Moderate First Class hotel is a family-friendly affair, with stacks of activities for the little ones to enjoy—think games, camel rides, and jeep tours. However, the highlight is its very namesake, the action-packed U Splash waterpark (though the adults will prefer the wellness spa).
This lavish Fattal Hotels resort is only five minutes from Eilat, so the beach is a quick car trip away. 
Kedma 
Kedma is the latest addition to the Isrotel Group, and it's unlike anything else in the franchise. The traditional Nabatean khan-style hotel offers guests a taste of authentic Negev hospitality, plus luxe amenities like a high-tech spa and swimming pool. 
The exotic 163-room resort resides in Mitzpe Ramon, a far-flung town in the heart of the Negev Desert. It's a top option for clients who want to explore this mystical region in style or simply escape the big city for a while.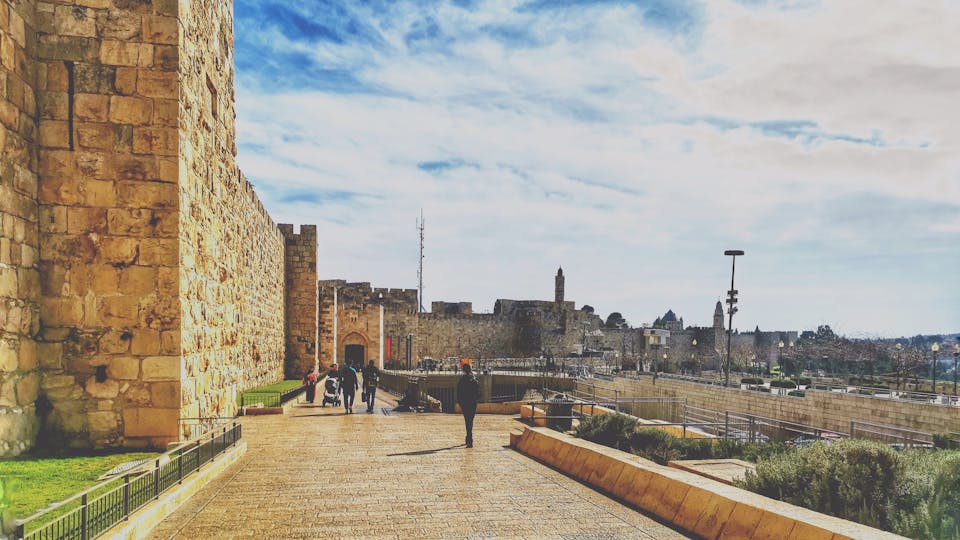 Hotel Franchise News
VERT Hotels
Crown Plaza Hotels & Resorts now falls under the management of the VERT Hotels chain. A globally renowned hospitality brand, VERT offers haute cuisine, exceptional service, wellness, and luxury living. 
VERT Hotels now has eight properties throughout Israel: VERT Jerusalem (formerly Crowne Plaza Jerusalem), VERT Dead Sea (formerly Crowne Plaza Dead Sea), VERT Eilat (formerly Crowne Plaza Eilat), VERT Lagoon Netanya (formerly West Lagoon Netanya), Crowne Plaza Tel Aviv, Crowne Plaza Tel Aviv City Center, Indigo Tel Aviv Hotel & Spa, Haifa Bayview. 
Brown Hotels
The design-orientated Brown Hotels chain has been expanding rapidly in Israel (and abroad), with a slew of trendy properties trading throughout Tel Aviv and Jerusalem.  
Brown is a brilliant option for trendsetting clients seeking a bold boutique rather than a stock-standard hotel franchise—all of its small, characterful hotels have a cool, intimate vibe. Fashion, culture, character, and nightlife are core to the Brown Family ethos. 
Prima Chain 
Prima continues to add new properties to its impressive hotel portfolio. The latest addition is the sky-high Hotel Tower of David in Netanya (formerly part of MGallery by Sofitel). Located 30 minutes north of Tel Aviv, Netanya is an upmarket beach resort district overlooking the Mediterranean Sea. 
This towering beachfront property blends chic European-inspired design with eclectic Eastern influences to create a truly global hotel. Its 1,000m2 Via Maris Spa is among the biggest and best in the region—perfect for clients after a proper good pampering with their beach holiday. 
Isrotel 
Isrotel isn't letting the pandemic slow down its expansion plans—the brand has a laundry list of new properties set to open in the coming years. 
In 2022, expect to see the inauguration of the Port Tower Hotel (a contemporary business hotel in Tel Aviv's Port) and the Alberto Hotel (a 93-room hotel in Tel Aviv's Nahalat Binyamin entertainment district). The group plans to open several more hotels throughout Israel in 2023/2024.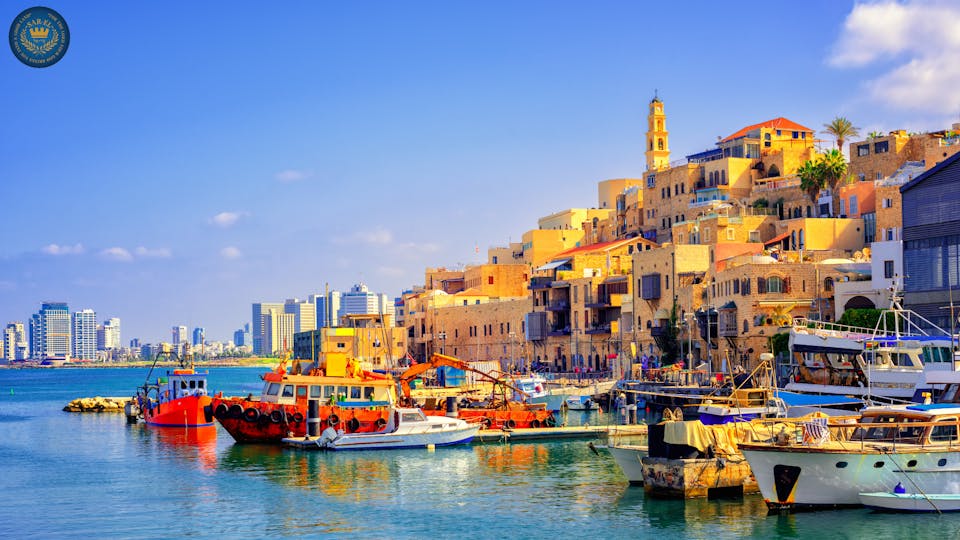 Sar-El Tours Can Find the Perfect Hotel for Your Client
Need help handpicking the ideal accommodation for your client's upcoming Israel trip? 
We're here to help.
Whether you're planning a trip for a Christian pilgrim or a pair of honeymooning newlyweds, we'll find the best possible accommodation in any Israeli destination. With decades of experience under our belt, we know the Israel hotel sector inside out and can quickly recommend the perfect hotel for every budget and taste. 
Save precious time sifting through a bewildering array of potential options for your client. Contact Sar-El Tours today and let us do the legwork for you.