5 Tips for Travel Agents Planning an Israel Tour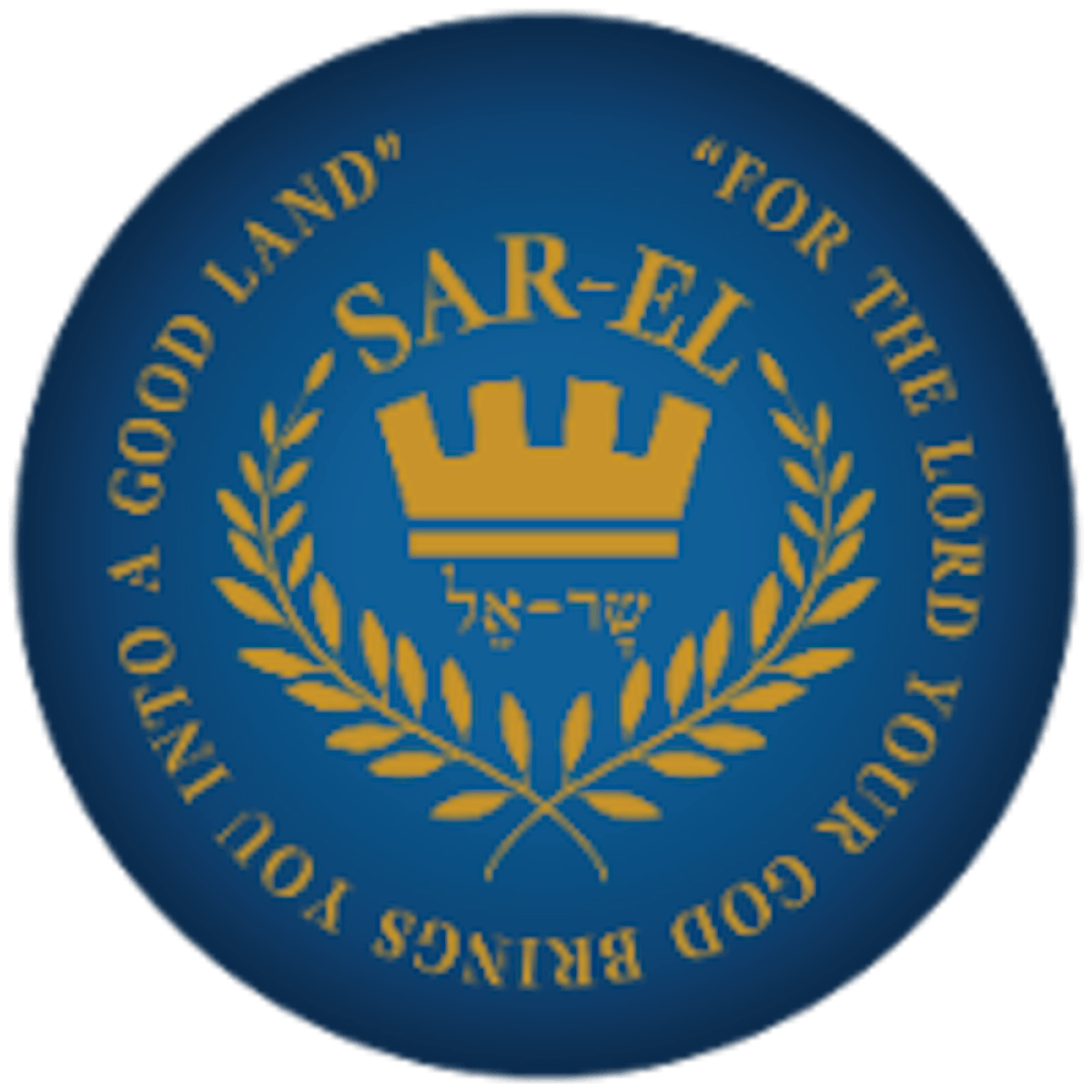 Awash with ancient wonders and brimming with splendid scenery, Israel should form part of every savvy travel agent's repertoire. From Jerusalem's holy hotspots to Tel Aviv's cosmopolitan cafes and the stunning beach resorts of Eilat, this tiny Middle Eastern nation packs a punch—and its tourism industry is set to skyrocket to even greater heights in the post-COVID era. 
But as the country is still an up-and-coming destination, the average travel professional remains unfamiliar with the layout of the land. And this lack of expertise can complicate the booking process, leaving even the most seasoned agent feeling apprehensive about the task at hand. 
To help you tailor-make the perfect Israel holiday for your clients, we've put together five nifty tips for travel agents. 
From formulating the ideal itinerary to choosing the right season and fine-tuning your domestic connections, we'll cover everything you need to know about Israel. Get ready to bless your clients with an unforgettable excursion to the Promised Land.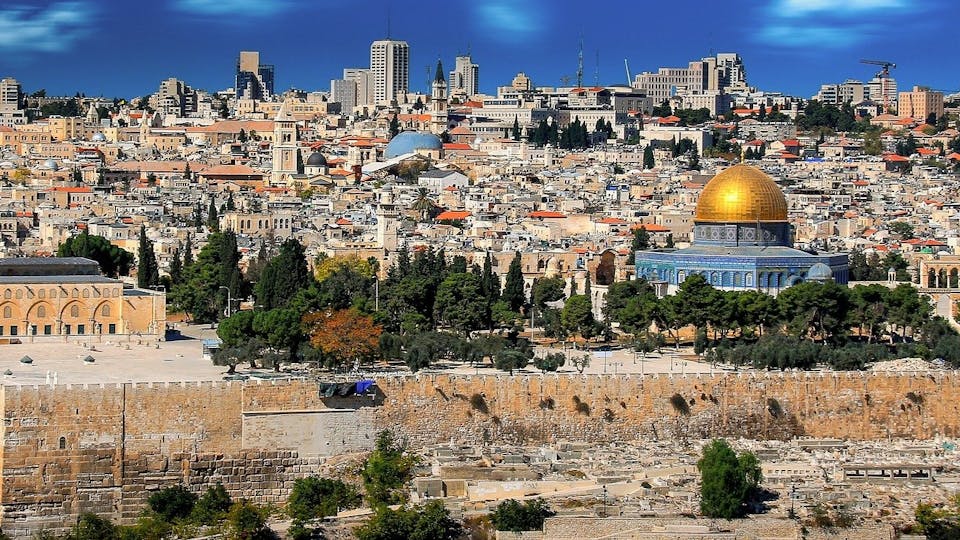 1. Tailor-Make the Itinerary 
Israel is a multifaceted nation chock full of historic sites, ultramodern cities, spectacular scenery, and pristine beaches. Where you should send your clients depends entirely on what appeals to them most. 
Start by asking the usual qualifying questions to whittle down their interests so you can begin building an appropriate itinerary.
Would you like to visit Israel's sacred religious sites?
Do you enjoy learning about ancient history?
Are you interested in hiking or other outdoor pursuits?
Would you like to finish the holiday with a few days relaxing by the beach?
Even though it's a relatively small country—22,145 km², or approximately the size of New Jersey—Israel has an abundance of enticing attractions to explore. So unless your clients are planning to embark on a mammoth multi-month foray, you'll need to be strategic about where you send them. A devout pilgrim is going to enjoy different destinations to an outdoor adventurer. 
- Religious Travelers
For the Christian traveler, Jerusalem is a must. Allow at least one full day to explore the top biblical sites, including the Via Dolorosa (where Jesus carried the cross), the Church of Holy Sepulcher (where He was crucified), and Mount of Olives (where He ascended to heaven). Two or three days in the ancient city give pilgrims time to explore in more depth—add on the Garden Tomb, Mount Zion, the Christian Quarter, and more. 
But the sacred sites don't stop in Jerusalem, for scores of biblical attractions lie scattered throughout Israel, enough to keep intrepid pilgrims busy for two weeks or more. The Sea of Galilee features prominently in the New Testament: the feeding of the multitude, the recruitment of the apostles, and Jesus walking on water. Bethlehem is another must, home to the Church of the Nativity and the grotto where Jesus was born. 
If time permits, pencil in Mount Tabor for the site of Jesus' transfiguration, the Valley of Elah, where David fought Goliath, the Jordan River, where Jesus was baptized, Nazareth to see His hometown, and Mount Sodom, a rock salt mountain where the sinful city was annihilated. 
When planning their pilgrim visits to Israel, various Christian denominations use different itineraries and often highlight different sites, which better serve their particular theological approach. 
While Catholic groups visit the Holy Sepulcher Church in the Old City of Jerusalem to see the location of the crucifixion, the empty tomb, and the site of Christ's resurrection, Protestant groups visit the Garden Tomb outside the City Walls for the same purpose. 
Generally speaking, Catholics would prefer visiting churches, chapels, and monasteries, while Evangelicals prefer to visit outdoor sites that are connected to the same biblical stories the churches commemorate.
Whatever your group's biblical perspectives and interests are, your Sar-El team will customize your itinerary to perfectly fit your vision and needs.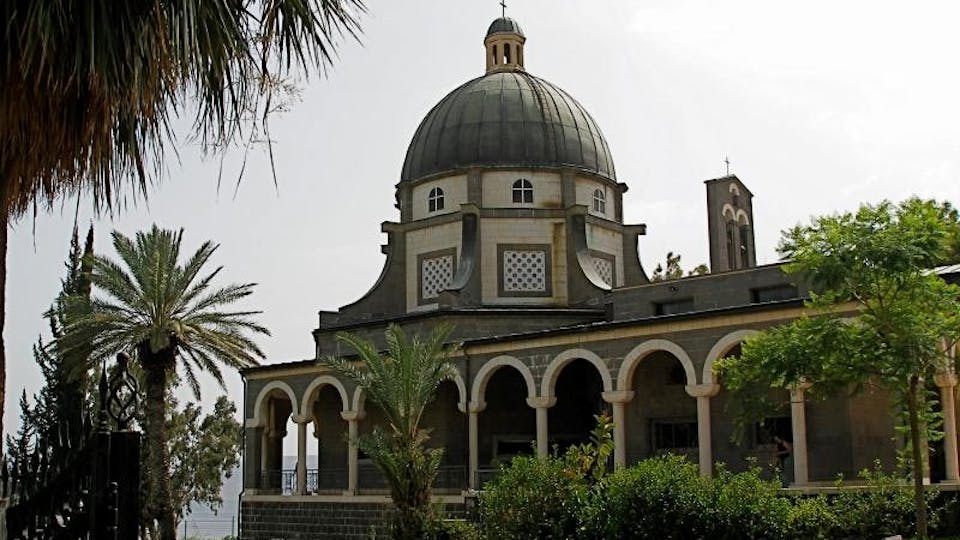 - History Buffs
History buffs will want to visit the top religious sites plus add a few ancient wonders into the mix.
The magnificent mountain fortress known as Masada is the cream of the crop, a spectacular site overlooking the Dead Sea where the Jews revolted against the Romans 2,000 years ago. The oldest port city on earth is Jaffa, where traditional honeycomb-colored buildings line the original docks. Book your clients on a tour of the daily Shuk Hapishpishim flea market to haggle with local vendors for their exotic wares (the perfect souvenir).  
Other ancient sites abound in Jericho, the oldest continually inhabited town in the world. Plus, a plethora of time-worn ruins lay scattered in places like Qumran National Park, Caesarea National Park, and more. 
- Culture Vultures
If your client is interested in immersing themselves in Israel's cosmopolitan side, then you must recommend Tel Aviv. 
The modern mega-city straddles the Mediterranean Sea and boasts chic al-fresco cafes, captivating contemporary museums, gourmet dining digs, and a thriving nightlife scene—a playground for the bohemian traveler. Stacks of funky boutique hotels are popping up around the city, so feel free to ask us for a recommendation.
- Beach Bums
Sun-seekers are best off in Eilat, a bustling port and resort town on the Red Sea's northern tip. 
With a warm year-round climate, turquoise-tinged waves, and rows of swaying palm trees, it's a blissful beachfront destination reminiscent of the tropics. Keen divers and snorkelers can marvel at marine life and teeming coral reefs, or there's a neat underwater observatory for clients who don't want to get wet.  
Beautiful beaches also abound on the Mediterranean Coast—Tel Aviv, Acre, and Caesarea are your best bet. For soaking in the salty waters of the Dead Sea, send clients to the chic coastal resort of Ein Bokek.
- Outdoor Enthusiasts
Hikers and outdoor adventurers will prefer to base their journey around Israel's jaw-dropping national parks. 
Many visitors are pleasantly surprised to learn Israel boasts a wide range of spectacular natural scenery, from gushing rivers to cascading waterfalls and pretty secluded grottos. Send your clients to Ein Gedi for hiking and wildlife, Makhtesh Ramon for stunning crater views, or Timna Park for bewildering geological oddities. A dip in the buoyant Dead Sea is a bucket list experience, and the inviting pools of Gan HaShlosha in the lush Lower Galilee are hard to beat.  
Of course, chances are your client has multiple interests. Feel free to mix and match any of the destinations above.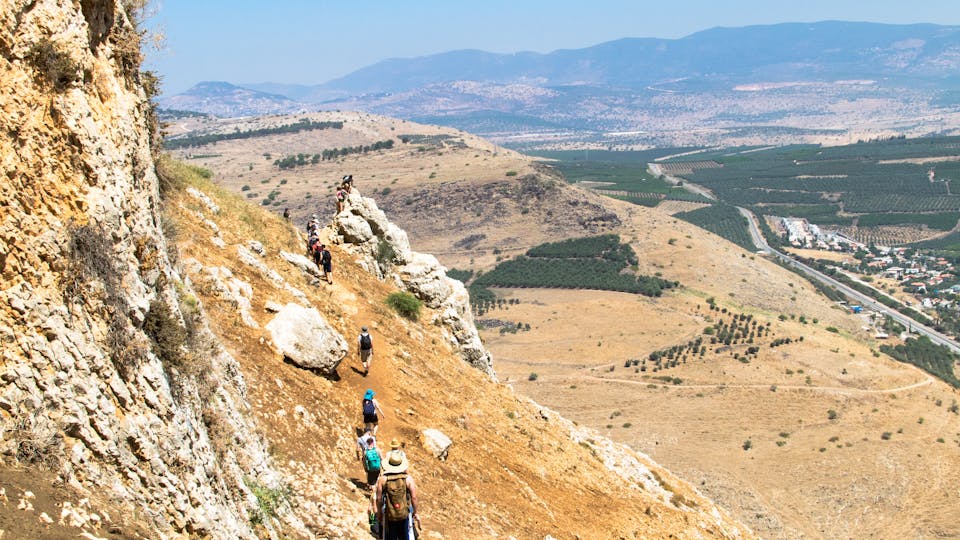 2. Consider Overland Travel 
One of the great things about planning a trip to Israel is how easy it is to get around. Forget arduous overnight bus journeys or endless airport connections; everywhere your client needs to go is a quick trip away once they've touched down in TLV.  
Are you looking to connect them from Tel Aviv to Jerusalem? That takes under an hour by local train. And should your client want to visit a far-flung destination like Eilat, you're still only looking at a four-hour car trip from the capital. 
These brief connections mean domestic flights are barely worthwhile once you factor in airport transfers, security screenings, and check-in times. That means less hassle for the travel agent, less travel distance for the client, and more time to enjoy their holiday.  
If your client feels nervous about overland travel in the Middle East, reassure them Israel has the best transport infrastructure in the region. Air-conditioned coaches haul passengers between hubs in comfort, and accidents are infrequent as the government takes safety seriously. 
Outside of holidays and long weekends, it's usually possible to book overland transport one day in advance (the exception is Eilat in the summer when you should book well ahead). If the client would rather lock in their land transfers right now, Egged has the most comprehensive bus network while Israel Railways manages the trains. 
Private transfers are a viable option, too, especially for shorter trips. Sar-El Tours works closely with a team of carefully vetted chauffeurs who whisk visitors around the country—a faster and more glamorous alternative to public transport. We also have a dedicated fleet of tour coaches, ideal when planning a complex itinerary for a large group. 
Of course, overland travel isn't always the best option; sometimes, it pays to pop your client on an internal flight instead. Israel's top three carriers—Arkia, El Al, and Israir—cover all major urban areas in the nation and offer exceptional service for a reasonable price.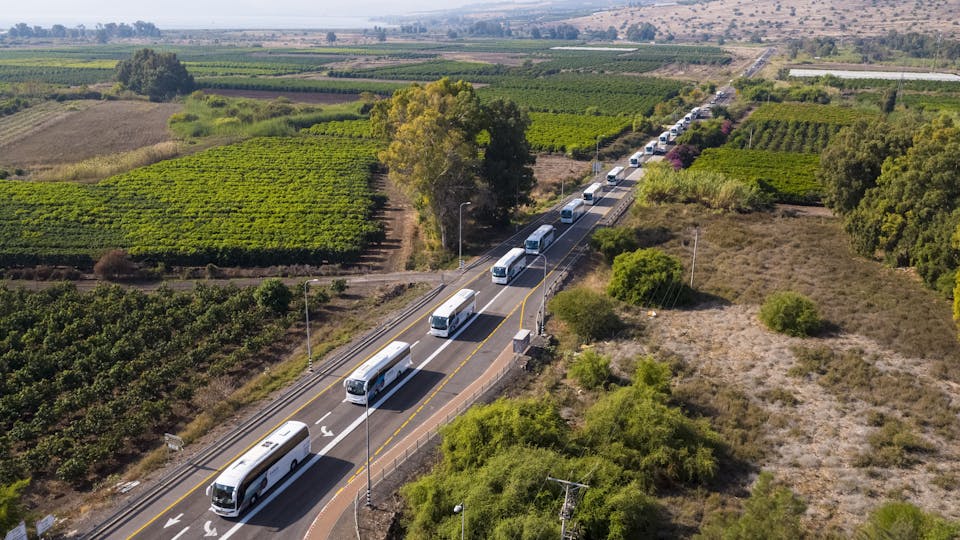 3. Factor In the Seasons
Israel has a reputation for being unbearably hot. And while that may ring true in desert regions during the summer months, much of the country can be quite balmy throughout the year.
Nonetheless, it's well worth considering the seasons to add value to your client's booking.   
The best time to go, on the whole, is during the shoulder seasons of fall and spring. Temperatures tend to be mild throughout most of Israel, and your client won't get stuck in torrential downpours. Spring is an absolute pleasure as the wildflowers are in full bloom, and the landscape remains lush from recent rains. 
Summer is scorching in the deserts, so warn your client against lingering too long in the Judean Desert or the Negev. Eilat attracts scores of sun-seekers this time of year despite the sizzling heat—most hang out in air-conditioned cafes or hurl themselves into the Red Sea. Jerusalem and the northern mountain regions around the Sea of Galilee offer a pleasant respite from the heat. 
Winter brings bucket loads of rain to the Mediterranean Coast, so advise your clients to pack a poncho if you're sending them to Tel Aviv. Temperatures in the highlands plunge below zero; expect the odd dusting of snow in the mountains around Galilee and Golan. The southern deserts have a more moderate climate in winter, perfect for outdoor exploration in this normally inhospitable zone. 
The good news is Israel can offer your clients a comfortable vacation, whatever the weather. As a wealthy nation with well-developed infrastructure, air-conditioning and heating units abound in buses, restaurants, and hotels—your clients will never be exposed to the elements for too long. While the seasons should dictate most of the trip, it's okay to have them spend a few days in less-than-idyllic weather.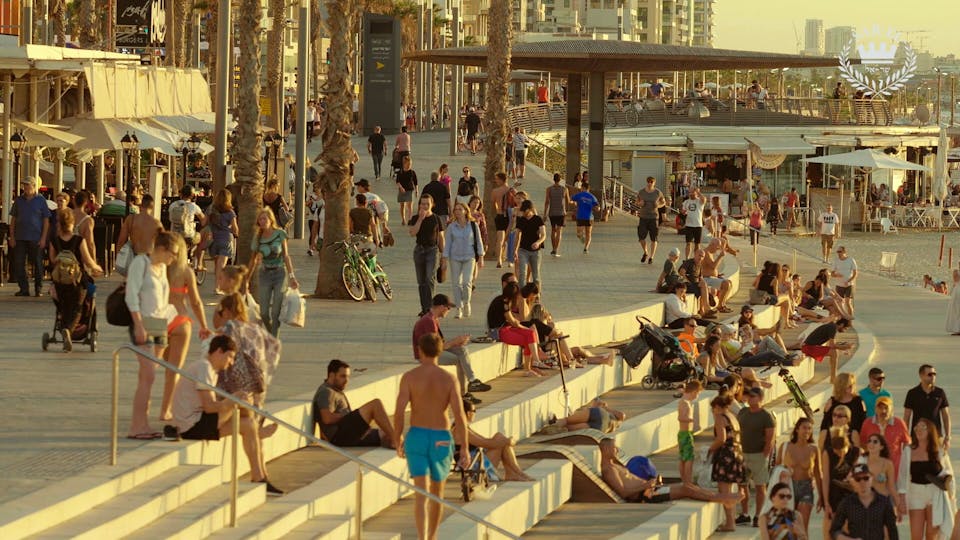 4. Consider the Budget
If your client longs for a luxury escape, you'll have no trouble slapping together an unforgettable holiday in Israel. But if like many travelers, they've got a strict budget to stick to, you'll have to get creative to deliver the best bang for their buck.
We'll be blunt: Israel isn't the cheapest vacation destination in Asia. Prices in the country are on par with Europe and the United States, so it's easy to blow out the budget before you even get to booking day tours. 
Qualify your client to determine what kind of luxury they expect and how much they hope to spend on the trip. Then, divvy up the coffers to ensure there's enough to cover transport, accommodation, insurance, and tours. 
If you're having trouble balancing the books, public transportation in Israel is reliable and cheap (Egged and Israel Railways are your friends). Airbnb offers a cost-effective alternative to ritzy hotels and becomes exceptionally affordable when your client has a kitchen to self-cater—encourage them to try at least some local delicacies, though. And while guided tours are the best way to discover Israel's enthralling ancient sites, cash-strapped travelers might prefer to go it alone.
With a little legwork, you'll find ways to offer your client an unforgettable trip to Israel that won't send them broke. And if you're struggling, Sar-El Tours can help with its wide range of affordable travel services.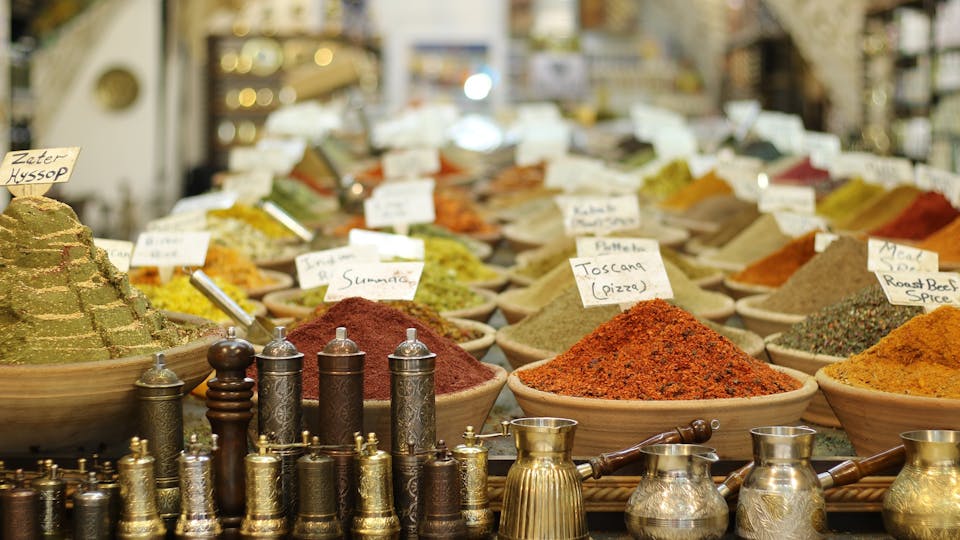 5. Seek Local Advice
If you haven't been to Israel or made many Israeli bookings, you may find it challenging to give your client the service they expect. It's a complex country to wrap your head around, with a mind-boggling array of difficult-to-pronounce destinations. 
When you don't have the expertise to sell a destination on the fly, there's no harm in enlisting professional help. 
As a well-established travel wholesaler working exclusively in Israel, Sar-El Tours has the necessary experience to plan the perfect trip for your client, whatever their interests may be. With 27 years in the business and over a million satisfied customers, we know Israel inside out and can offer bespoke advice on what to see and do; where to eat and stay.
We offer travel agents convenience and value through our vast network of vetted travel providers and close partnerships with the top Israeli hotels. Contact Sar-El Tours today through the form below, and let us formulate an itinerary your clients will love.