What Sar-El Has Been Doing During COVID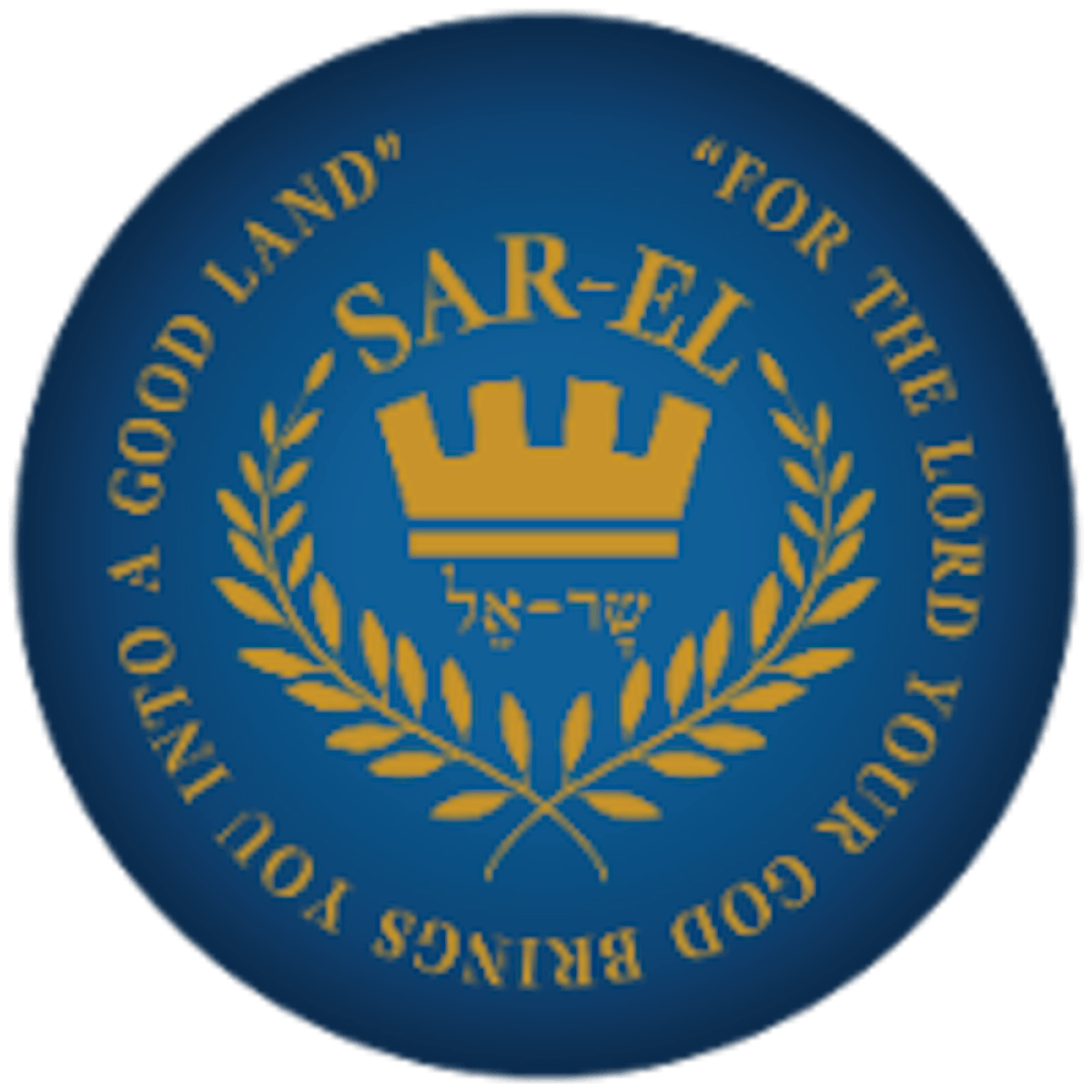 The global devastation of COVID-19 saw reservations at Sar-El Tours & Conferences—and the travel industry as a whole—come to a complete halt. With an indeterminate wait before international travel would become viable again, it would be a long time between bookings.
But rather than twiddling our thumbs waiting for the storm to pass, Sar-El has adopted a pro-active approach. We've taken advantage of the downtime to explore new ways of future-proofing our business. 
It's been one year since Israel slammed its borders shut, and we've accomplished quite a few things since then. From improving our infrastructure to expanding our networks and training our in-house team, here's what Sar-El Tours has been up to over the last 12 months. 
Servicing Our Clients & Travel Agents
With virtually no new reservations to attend to, you might be wondering precisely what services we've been providing. Rather than trying to generate new business—a fallacy with travel bans in place—we've been brainstorming ways to better serve our existing clientele. 
On-going Support
When Israel first closed its borders in March 2020, thousands of live bookings instantly went into limbo. Since then, our team of skilled tour operators has been working tirelessly to amend reservations, process cancellations, and issue refunds—all the while faced with utter uncertainty about when international travel will resume.
The team has been busy answering questions and making alternative arrangements for travel agents and clients in these trying times. And their efforts have paid off—they've handled thousands of pandemic-affected bookings to date. 
The Sar-El Academy 
As the educational division of Sar-El Tours, the Sar-El Academy produces high-quality video content to showcase Israel to the online world. 
Its punchy 10-minute clips give would-be visitors a virtual video tour of the most sacred Israeli sites and explain their relevance to the Bible. Boasting cutting-edge visuals (courtesy of Sar-El Media & Productions) and commentary from esteemed local experts, the action-packed shows stream the best of Israel to your screen. 
Lengthy lockdowns around the globe created an insatiable appetite for virtual tours, and the team at Sar-El Academy has been working hard to keep up with demand. The crew has made over 15 new videos in the last 12 months alone, much more than any other year on record.
Clients and travel agents can now watch 22 action-packed episodes on the site, covering top pilgrimage destinations from Jerusalem to the Sea of Galilee.
If English isn't your native tongue, we publish a revised version of the academy in various other languages: German, French, Portuguese, Italian, Spanish, Russian, Indonesian, Cantonese, Mandarin, Korean and Japanese.
Social Media & Content
If there's one question we've heard frequently throughout the pandemic, it would be this: "Is Israel open for tourists?" (Spoiler alert: not yet, but we hope it will be soon). 
To keep our loyal customers and travel agents informed, we've continuously updated our social media networks as the situation progresses. If you haven't already, be sure to follow our Facebook, Instagram, and YouTube channels to keep up with the latest. 
We've also taken the opportunity to expand the stories section of our website, producing dozens of carefully curated blogs that appeal to travelers and travel agents alike. Covering topics from agriculture technology to the top regional hikes, we've added intriguing articles that cater to every taste—and stay tuned; there's still plenty more to come. 
Building Better Infrastructure
With ample time to focus on building our business, Sar-El Tours has several exciting new infrastructure projects in the works.
David's Harp Hotel
Construction has begun on the hotly anticipated David's Harp Hotel, a four-star deluxe standard lodging on the Sea of Galilee's northern shores. The sleek 300-room hotel will offer pilgrims a luxurious place to rest, complete with high-end facilities and cutting-edge contemporary design.
Set amid flowers and fruit trees, its leafy Biblical Garden will be a tranquil learning space where pastors preach sermons relating to the Sea of Galilee. The world-famous Capernaum has archeological excavations, ancient synagogues, and lush parklands to explore just outside the hotel.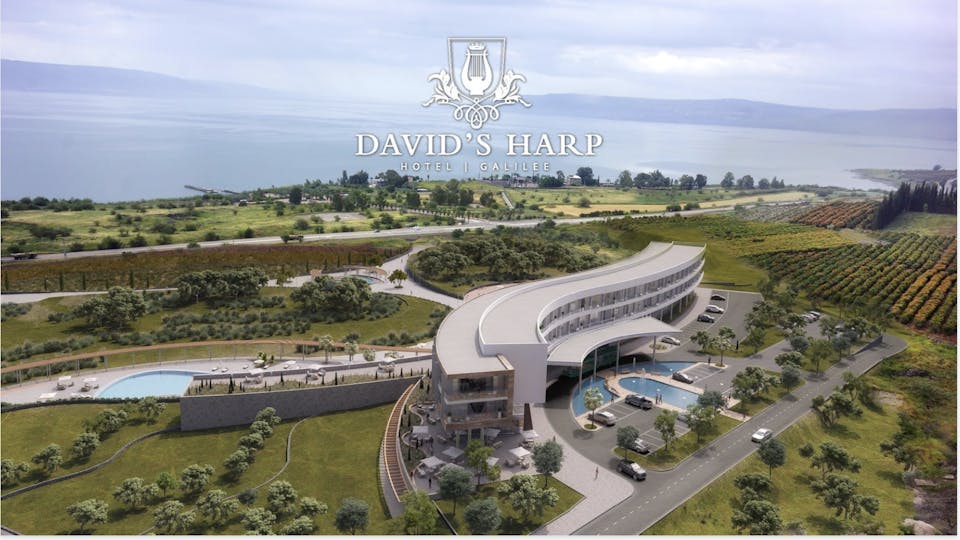 David's Harp On The Water Restaurant
Across the road from the hotel will be a 142-seat beachfront restaurant catering to small and large groups, including big biblical conferences—think long communal tables in a grand contemporary dining hall. Enormous arched windows and subtle recessed lighting will create a memorable dining atmosphere, both day and night. 
Guests get the chance to sample fresh fish reeled in that morning from the Sea of Galilee, and there's plenty of tempting non-seafood options available too. An adjacent open-air theatre will seat up to 300 guests on the shores of the Galilee, perfect for prestigious presentations and conferences with an epic Biblical setting. 
Right outside the restaurant, a dock houses wooden replica boats of the Biblical era, which whisk guests around the Sea of Galilee on regular pleasure cruises.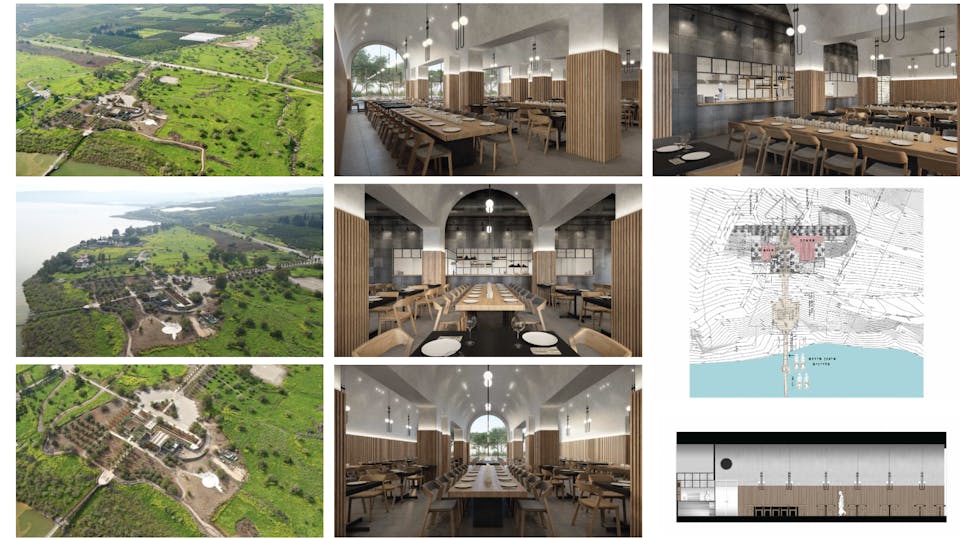 Sar-El Transportation Fleet
A cornerstone of the Sar-El Group's success is our elite ground transportation fleet, which allows us to guarantee clients a hassle-free trip through the Promised Land. Israel is a relatively small country (about the size of New Jersey), making overland travel preferable to a domestic flight. 
We've renewed our fleet of 25 buses, incorporating state-of-the-art technology to offer a safer and more comfortable journey. When our dear clients finally return to Israel, they can rest assured they'll be traveling on the best buses in the country.
Aura Air Purification Systems
One crucial update to our fleet we've been implementing since COVID hit is the coveted Aura Air Purification System. The innovative system, which is the brainchild of savvy Tel Aviv tech start-up Aura Air, uses a high-tech three-layer HEPA filter to neutralize viruses and bacteria, including the novel coronavirus.  
The technology appears promising indeed.  Pilot testing at the Sheba Medical Center in Ramat Gan found the system 99.9% effective at eliminating COVID-19. The stunning result has prompted hospitals and transport services worldwide to invest in the Aura Air system, and Sar-El Tours was among the first Israeli travel providers to get on-board.  
Once COVID is a distant memory, the system will continue to provide a cleaner and more hygienic travel experience for our guests. An ultraviolet LED component known as a Sterionizer generates positive and negative ions to purify the air, effectively eliminating viruses, bacteria, and fungi like mold. It even eradicates unpleasant odors as they waft through the air (and we all know how pleasant those can be). 
As a neat little plus, travelers can download an app to monitor air quality inside the bus. The software incorporates GPS technology and live air quality readings, then compares the interior and exterior air quality to demonstrate just how effective the Aura Air system is. 
We plan to fit out the entire fleet by the time our international guests start returning to Israel again.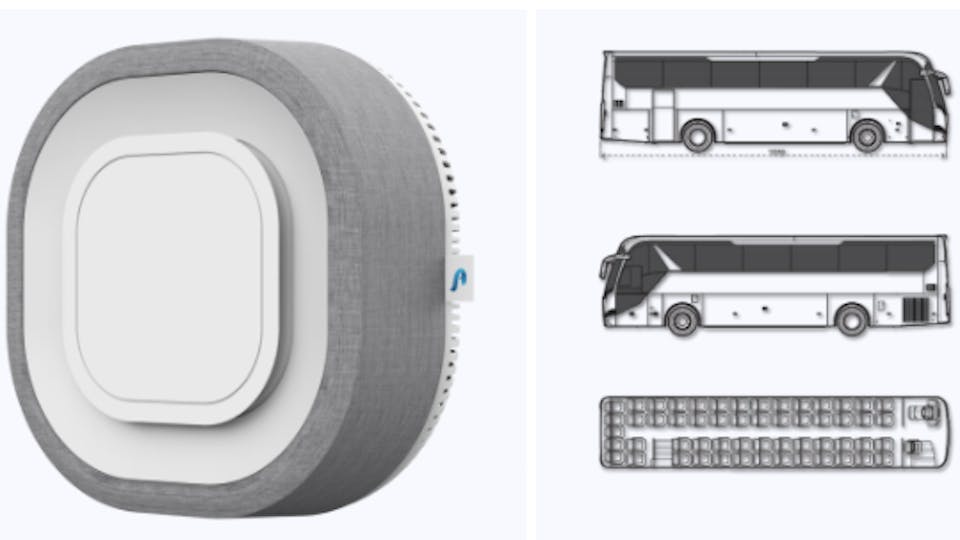 Operational Systems
Our IT team has been working hard to develop a complete software overhaul to give our travel agents a more streamlined booking experience. The upgraded operations system will automate core processes to enhance accuracy, speed up reservations, set reminders, and minimize human error. 
We're currently connecting the new system to hotels and travel providers around Israel. Once fully live, the system will significantly simplify online reservations, giving our partners more time to focus on providing the best possible travel experience for their clients. 
Training Our Team
At Sar-El Tours, our people are fundamental to our success. And given our staff are our most crucial resource, we're willing to invest heavily in developing their expertise. 
We've spent much of the past 12 months providing in-depth training and career development regimes to strengthen our capabilities. From the marketing gurus to the finance wizards, every department in our company has been focused on finding new ways to improve their protocols post-COVID.
For the travel agents who already work closely with Sar-El Tours, that means a more streamlined booking process on the backend of the pandemic. And for our beloved clients, our elevated expertise will afford them a more memorable experience in the Promised Land. 
Working Remotely
Like many other Israeli enterprises, we've had to retreat from the office to comply with intermittent stay-at-home orders. Switching from an in-person business environment to a fully remote workforce has presented unique challenges, as it has for every large enterprise that suddenly found itself working from home. 
We've formulated online training modules to hone core capabilities. Zoom sessions have replaced our daily stand-up meetings, and our face-to-face collaborations have transitioned into Slack chats. It's a familiar story for many businesses throughout the pandemic.
To keep our suppliers and agents up to speed on the situation in Israel, we've been holding regular webinars and posting frequent updates on our website. 
It has been a difficult era, but we've risen to the challenge and learned to operate effectively online. Though as much as we're proud of our accomplishments, we look forward to the day when staff can return from forced leave and interact in-person once more.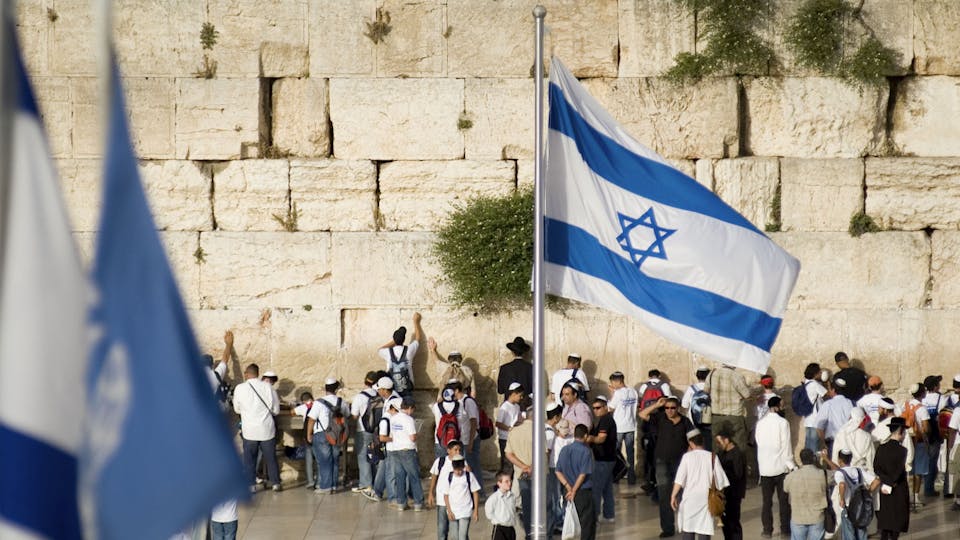 Strengthening Our Networks
Sar-El Tours wouldn't be the biggest faith-based travel provider in Israel without its vast network of suppliers. Over the 27 years since the company's inception, it's our strategic partnerships that have allowed the enterprise to flourish. 
As bookings plummeted during the throes of the pandemic, we focused our efforts on building new alliances and reinforcing the old. Our regional managers have been flat out forming effective working relationships with promising new stakeholders. In the same vein, our sales managers have been negotiating bulk discounts with swanky restaurants and fancy hotels. 
These high-level liaisons will ultimately lead to a better value product in the post-COVID world. Cheaper rack rates will allow us to become more competitive on price than ever before. 
But our collaborations haven't all been about negotiating numbers—we've invested considerable effort into defining a strategic direction for when normality returns. 
Faced with an industry-wide shutdown of 12 months and counting, we've been examining how to streamline the long-awaited tourism revival. In-depth discussions with local suppliers have led to the creation of well-documented strategies for avoiding potential operational issues. 
Drafting New Itineraries
At Sar-El Tours, we already offer some of the most comprehensive Israel travel itineraries on the market, encapsulating a wide array of destinations to enchant the Christian demographic. And our policy to provide a fully bespoke itinerary for every booking means travel options are virtually limitless.
But there's always room for improvement—and new lesser-known destinations to explore. Our Business Development department has spent the last 12 months seeking out unique travel experiences, uncovering intriguing local gems and incorporating them into our repertoire. 
Many of these up-and-coming attractions appeal to the second-time visitor who's already seen the top sacred sites. By offering unique tourism experiences that emphasize the Bible and our love of God, we're confident we can improve our repeat bookings in the years to come.  
As challenging as the pandemic has been, there's been one silver lining to the mayhem: we're ready to hit the ground running when the first plane full of tourists touches down in Tel Aviv. Our infrastructure, people, processes, and networks are more robust than ever before, and we look forward to putting our recently developed capabilities into practice. And, with tourism in Israel set to skyrocket post-COVID, we're expecting to welcome huge hordes of new arrivals with open arms.